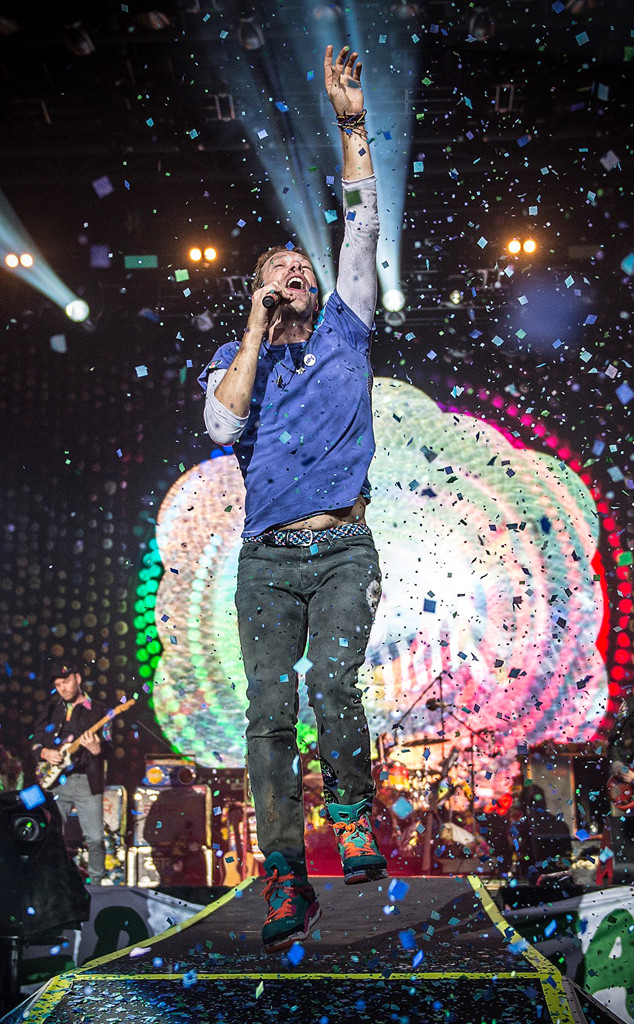 Xposure / AKM-GSI
Music runs in the family!
Coldplay frontman Chris Martin brought his and Gwyneth Paltrow's kids to a charity event for the Malibu Boys and Girls Club, but the evening took a surprising twist! Martin, who was scheduled to perform, had Moses Martin and Apple Martin come out onstage to perform with him. Although Apple's and Moses' talent shouldn't be a surprise given Chris' career and Gwyneth's foray into music, it's still pretty unbelievable to hear these two sing!
Apple and Chris performed Ariana Grande's "Just a Little Bit of Your Heart," and Moses sang "House of Gold" by Twenty One Pilots. Chris' two kids are both complete mini-mes of him and ex-wife Gwyneth, both in terms of vocals and looks.