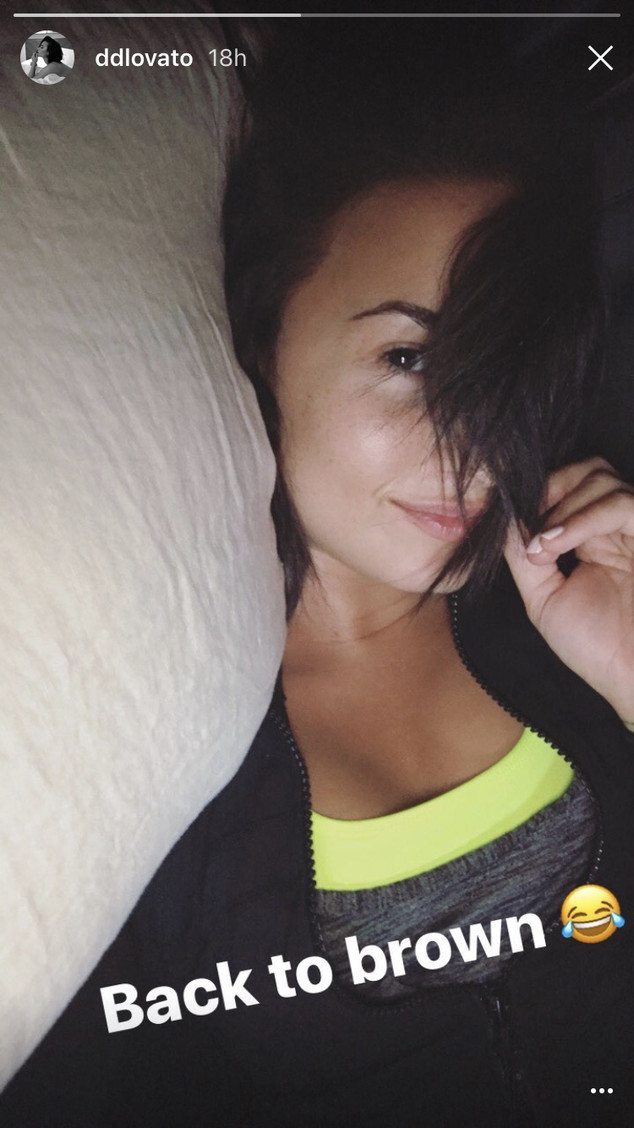 Snapchat
And just like that, Demi Lovato returns to her brunette roots!
The "Confident" singer, whose platinum blond 'do surprised fans less than a week ago, shared her latest hair makeover via Instagram Stories on Friday evening. Posing in bed, Lovato offers a coy smile as she peaks out from behind her signature chocolate locks. Demi captioned the snapshot, "Back to brown" alongside a laughing face emoji.
Lovato also appears to have removed her hair extensions, a look she's been rocking lately while performing onstage during her nationwide Future Now tour.
Blond, brunette, long or short, Demi's transformations never disappoint! But why the sudden change? Let us explain...