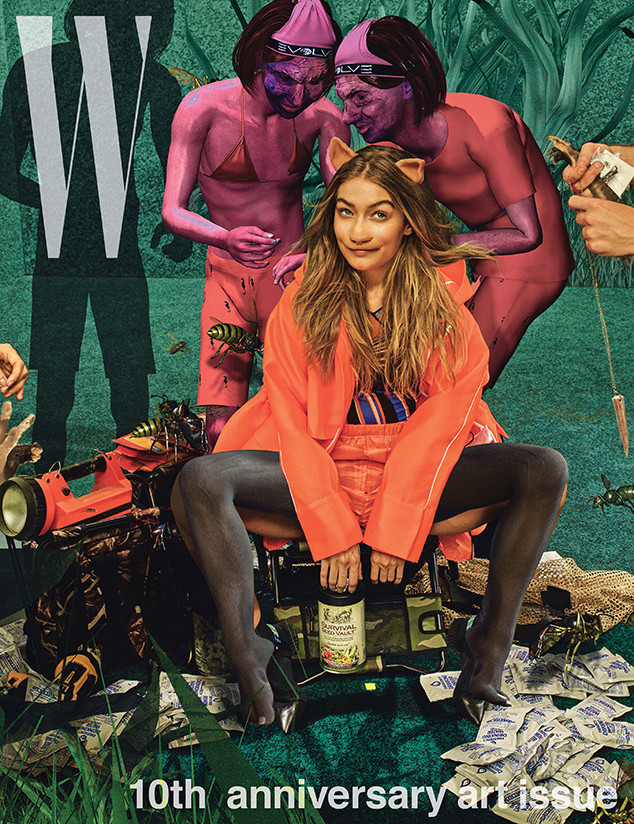 Lizzie Fitch and Ryan Trecartin
Hear that? It's the sound of people crying, "Photoshop!"
Only, it isn't Photoshop.
Kendall Jenner and Gigi Hadid appear on the cover of W magazine's 10th Anniversary Art Issue, and let's just say they look...different. Transformed by artists Lizzie Fitch and Ryan Trecartin, Kendall and Gigi take on an entirely new look (and face) for the cover and inside spread.
In the project titled "Placebo Pets," KenGi appear as super friendly, domesticated humanoid pets. The idea grew out of the artists wondering: "Who would survive if a superior alien humanoid species came to Earth?" Their answer: "The friendliest," the magazine reveals.