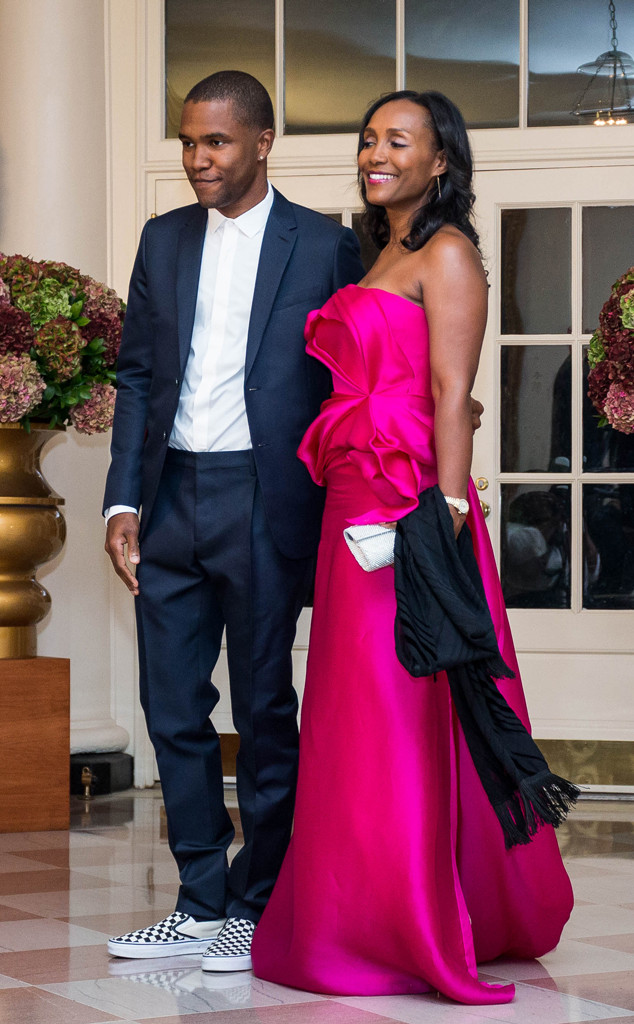 ZACH GIBSON/AFP/Getty Images
This interview with Frank Ocean might have left fans feeling a little lost.
The Grammy winner was walking into the White House Tuesday evening to attend President Barack Obama's final state dinner when he was pulled into an impromptu interview with the press after posing for photographs.
Having recently dropped his first album in four years, some may have expected the reporters to ask Ocean about his new tunes, particularly since he hasn't given an interview in three years.
However, the minute-long conversation focused on the singer's footwear—black and white checkered Vans—and whether a Hillary Clinton benefit concert was in his near future.
When one journalist asked him about the shoe choice, he said with a grin, "First time doing it, probably because it's my first time here."
While reporters fished for a reason behind the fashion statement, Ocean kept his response simple. "You can't think," he advised. "You just have to do things."