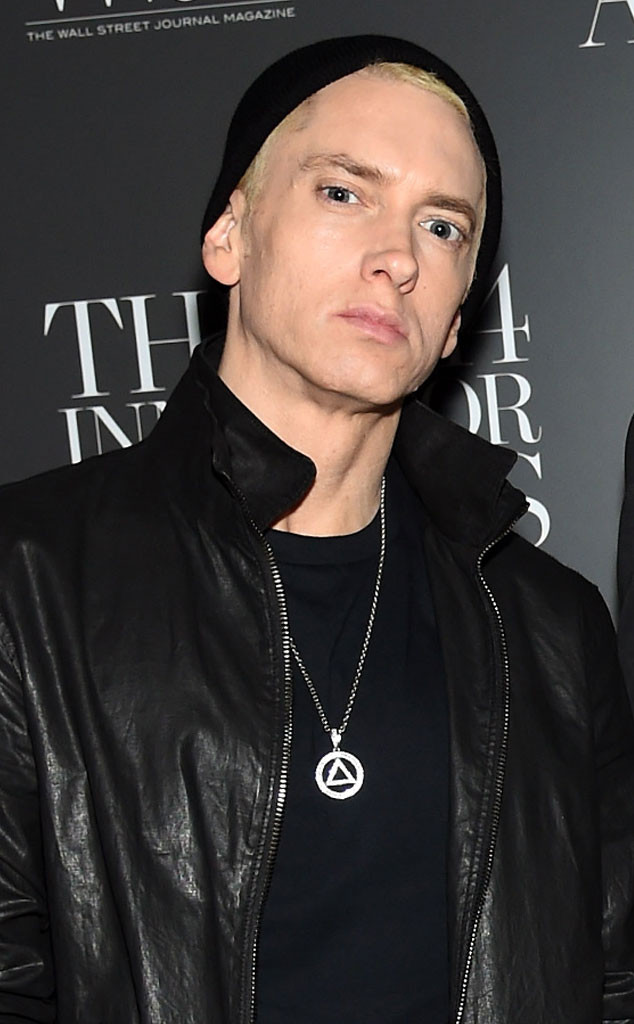 Jamie McCarthy/Getty Images
Eminem is back.
The famed rapper, whose real name is Marshall Mathers, dropped a surprise rap Wednesday in the midst of election season. The nearly eight-minute-long song, titled "Campaign Speech," discusses Donald Trump, Colin Kaepernick, police brutality and Apple Watches. The explicit song features multisyllabic rhymes over a minimal beat and wastes no time getting to the point.
"Dressing George Zimmerman in a florescent orange dress and four inch heels/To address the court with a bulls-eye on his back/His whole chest and torso left on the doorstep of Trayvon's dad as a present for him," he raps.
Eminem, who just celebrated his 44th birthday, also goes after the GOP nominee in a lengthy diss verse. "And that's what you wanted, a f--king loose cannon who's blunt with his hand on the button who doesn't have to answer to no one? Great idea," he raps.