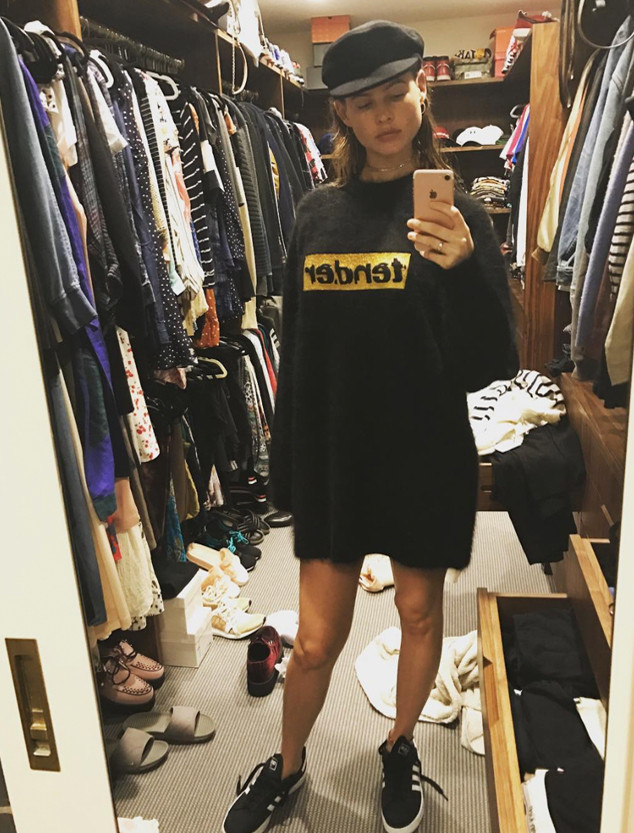 Instagram
Adam Levine was presumably on diaper duty Saturday evening while Behati Prinsloo enjoyed a well-deserved night out with her gal pals.
The Victoria's Secret bombshell, who welcomed her first child with the Maroon 5 frontman on Sept. 21, recently gave her Instagram followers a candid update on life as a new mom.
"After 3 weeks of breastfeeding every 3 hours, no sleep and nursing my nipples back to life lol, I left the house to see my girls for dinner," Behati captioned the snapshot.
Posing from inside the couple's decked out closet, Prinsloo dressed casually for her dinner date in an oversized sweater, tennis shoes and cap. Comfort is rightfully key these days.