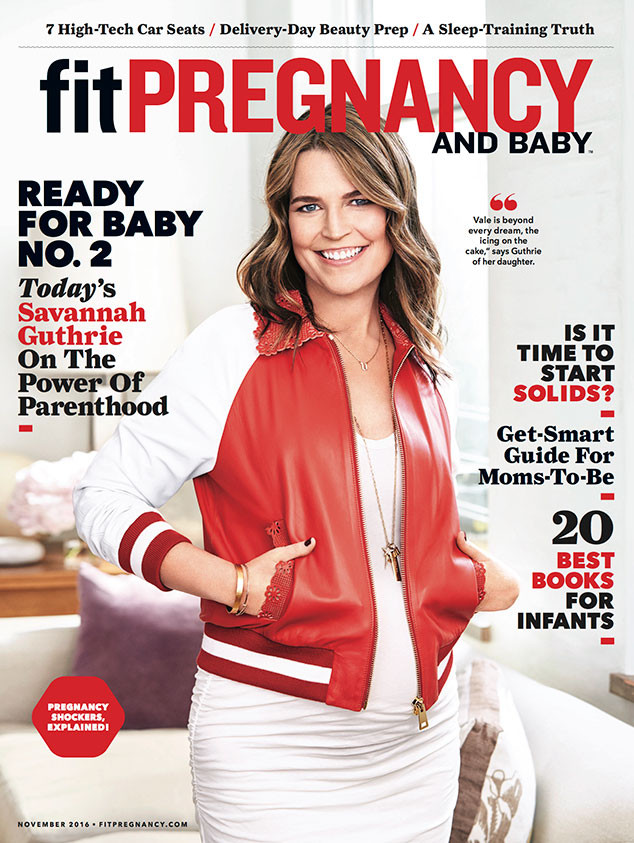 Fit Pregnancy
Savannah Guthrie isn't one of those moms with her birth plan mapped out to a tee.
The Today show co-host is pregnant with baby No. 2, and as she tells Fit Pregnancy's November issue, she's pretty laid-back about what goes on in the delivery room.
"I had a low-lying placenta with Vale, so about nine days before my due date, my doctor recommended a C-section," says Savannah of her 2-year-old daughter's delivery. "The whole experience was just fantastic. Afterward, I was high on life—and probably a couple of painkillers. This time, when I said, 'Do you think I'll have a C-section again?' the doctor said, 'Let's talk about it when it gets closer.' And I like that about my doctor. He's real chill."