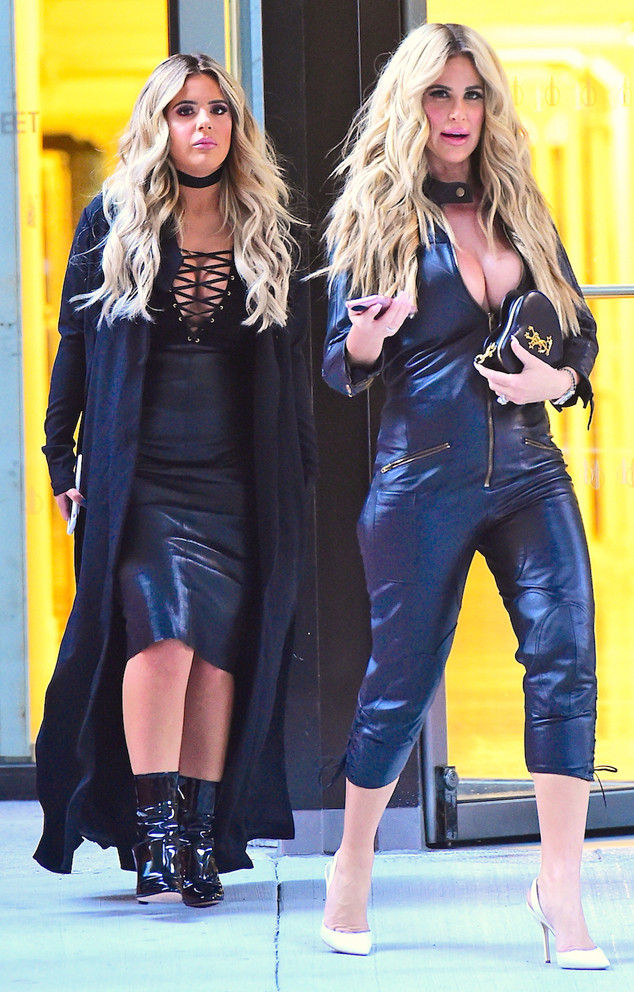 247PAPS.TV/Splash News
It's no secret that Kim Zolciak-Biermann is open about discussing plastic surgery, and she's been very honest about what she's done herself, but does that same acceptance transfer over when it's her own children going under the knife?
The reality star was asked that question during an appearance on Hollywood Today Live earlier today, when cohost Garcelle Beauvais if she's cool with daughter Brielle getting some work done in the future.
"I think she should wait until she has children," Kim explained. "I tell her, 'You want bigger boobs? You're gonna be breastfeeding,' I'm big on breastfeeding. I breastfed all of mine. 'Then go do it, when you're done.' I feel like…she did her lips. Everybody freaked out. She's an adult. It's fine."