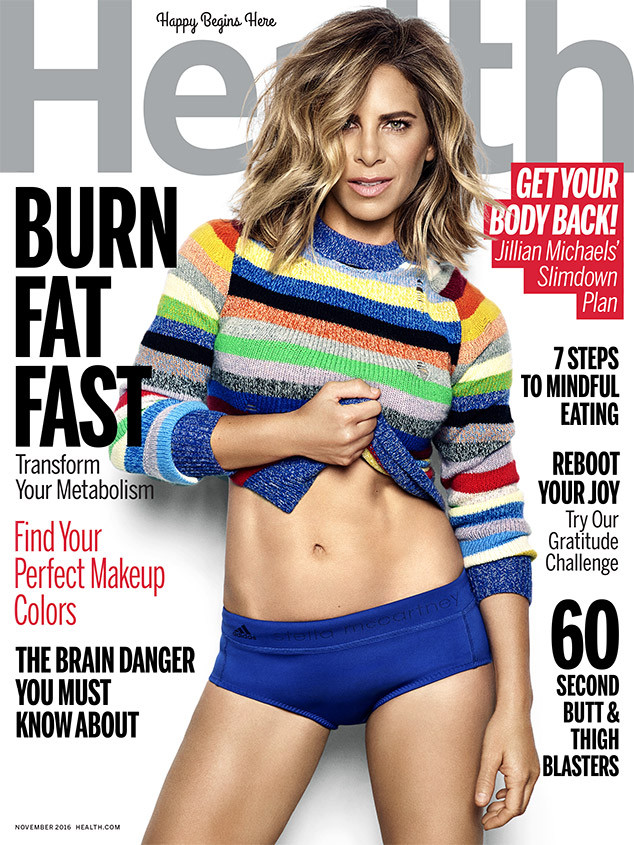 Health Magazine
Jillian Michaels might be one of the strongest women in Hollywood, but even she admits to being scared as she gets older.
The 42-year-old has no fears when it comes to pushing her body to its limits and has always tested the boundaries when it comes to her fitness. However, she's not as willing to test her fears like she once would have.
"Anything that involves confidence, self-worth and body image, you just don't care anymore," she says of getting older, talking with Health magazine as their November cover girl. "But anything that involves mortality? Yeah. I used to ride motorcycles all the time, but now, because of my kids—you know. It's such an interesting age, after 40. You're better than you've ever been because you're stronger, you're smarter, you're more confident and—arguably, because you care more—you're more fit. But you feel like you're holding up the world, and if you go down, it all goes down. I feel like Atlas, and that scares me."