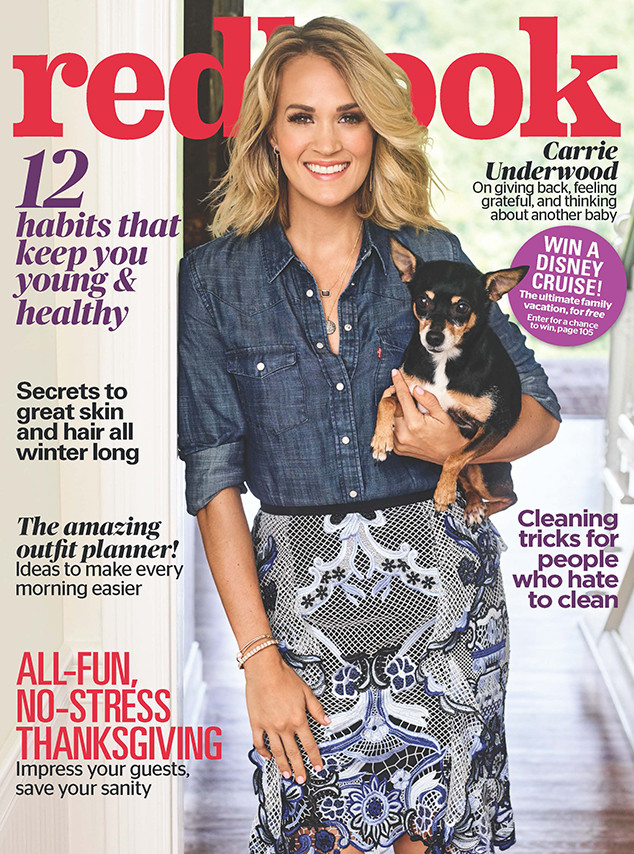 Jeff Lipsky
Carrie Underwood is overwhelmed.
The country songstress and mom to son Isaiah has learned a couple of things since becoming a mom, but the most important lesson she has taken away is not to be afraid to ask for a hand every now and then. Carrie is Redbook's November cover star, and she opens up to the magazine about not only how motherhood has changed her but also what she has learned since becoming a mom.
"Ask for help. Accepting help is hard for me, but I'm learning," she says when asked about what advice she'd give working mothers. "Sometimes I feel guilty that this is my son's life: We live on a bus and we're in a hotel room and sometimes we're in the middle of nowhere and it's not so great. It's not all glamorous."