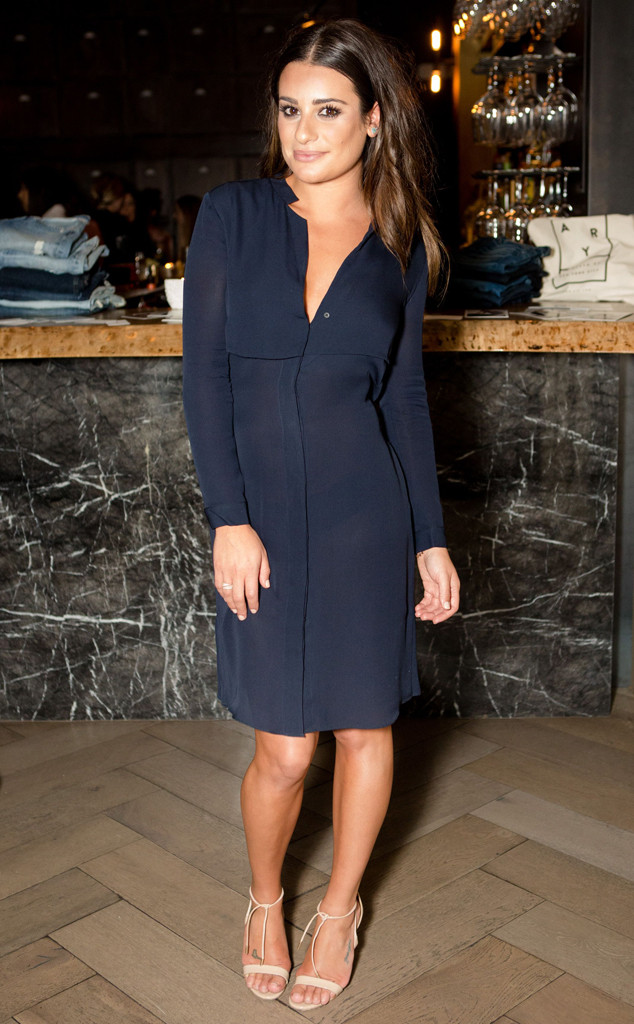 Hagop Kalaidjian/BFA/REX/Shutterstock
Lea Michele isn't holding up too well...at least according to OK! magazine!
While on set of Scream Queens with co-stars Michele and Emma Roberts, John Stamos Snapchatted a video of the former Glee actress reading a report about herself from the tabloid. According to the magazine Michele hasn't been coping too well after splitting from Robert Buckley, turning to food to deal with her emotions.
"She's been gorging on pastas and baked goods and blowing off her regular workouts," she reads from the magazine. "She's put on 10 pounds!"
As soon as Michele finishes reading the ridiculous article, Roberts asked her what they should eat for lunch. "Pasta and baked goods!" Michele shouts.