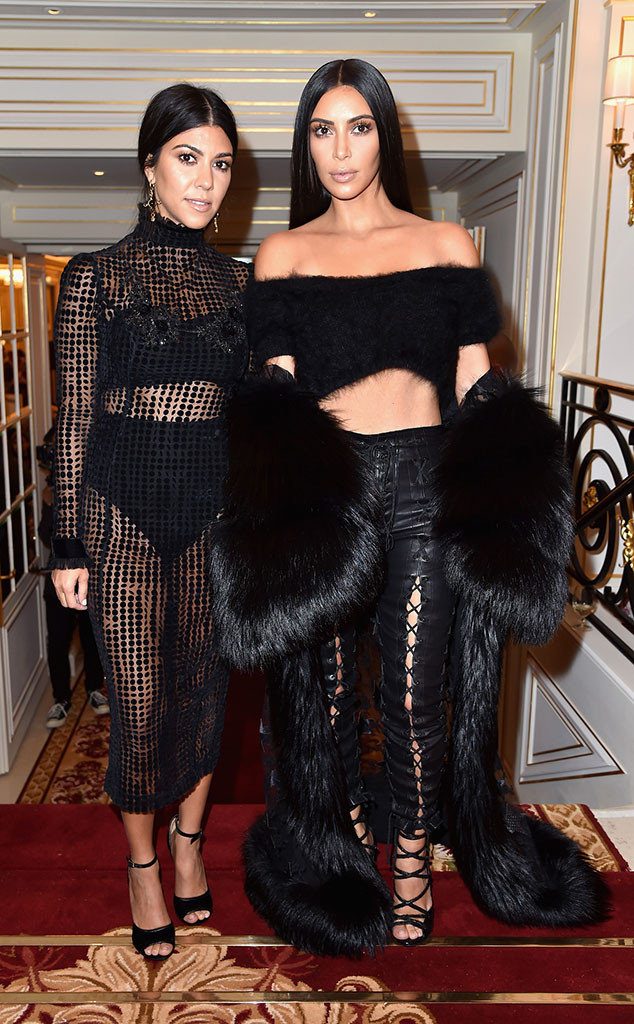 Pascal Le Segretain/Getty Images for Buro 24/7
No one who was with Kim Kardashian in Paris has spoken out, until now.
Kourtney Kardashian, who accompanied her sister, Kendall Jenner and mom Kris Jenner for their trip to the City of Light, took to Twitter to break her silence following the horrific robbery that took place at Kim's apartment. And although Kourtney opted against using her own words, the message still spoke volumes.
The mother of three posted a photo of today's passage from her daily devotional book with prayer hands on Twitter. The quote read, "Remember that joy is not dependent on your circumstances. Some of the world's most miserable people are those whose circumstances seem the most enviable. People who reach the top of the ladder career-wise are often surprised to find emptiness awaiting them. True Joy is a by-product of living in My Presence. Therefore you can experience it in palaces, in prisons…anywhere."