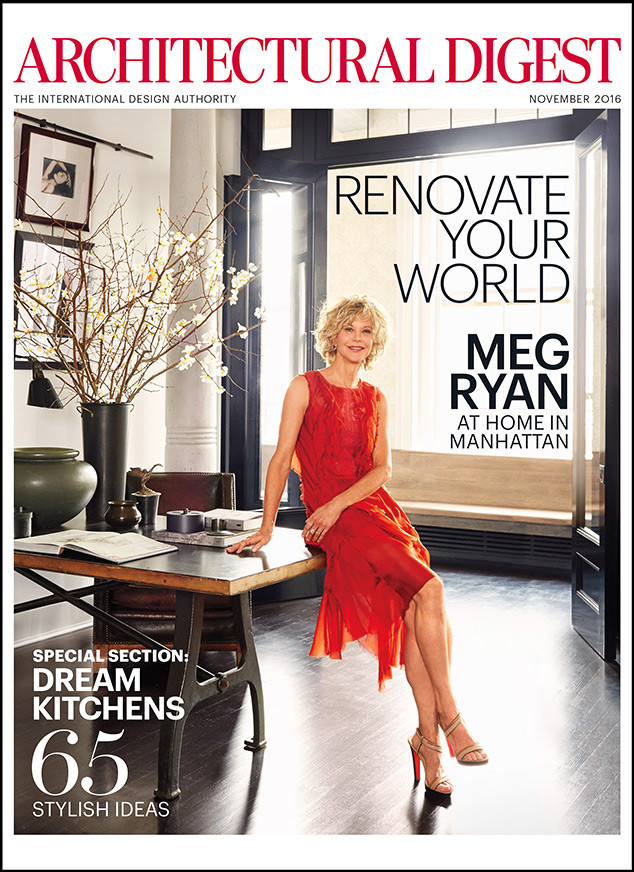 William Abranowicz/Architectural Digest
If there's one thing Meg Ryan loves, it's a fixer upper.
After recently giving her SoHo loft a makeover—her ninth home renovation overall—the Ithaca director decided to showcase her sanctuary in Architectural Digest. E! News has the exclusive first look at Ryan's refurbished digs, which will appear in the magazine's November 2016 issue.
"I know it sounds crazy to most people, the idea of renovating that many houses. But I love renovating. I think it's tied to living the actor's life. As an actor, you are so rarely in control. You're always saying words that someone else has given you, standing in a room that someone else has designed, to create a reality that someone else wants to see," the actress explained. "But with decorating I am in control; it's a chance for me to bring my vision into the world."