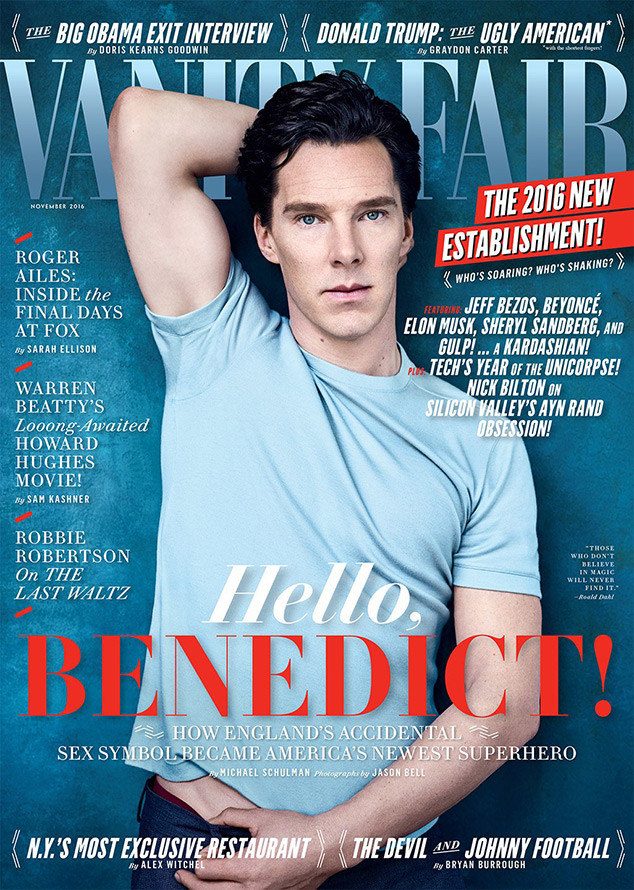 Jason Bell/Vanity Fair
It's time for Benedict Cumberbatch's "Cumberbitches" to let him live.
The British actor was profiled for Vanity Fair's November issue (on newsstands this week). But before contributor Michael Schulman met Cumberbatch for the interview, he scrolled through Twitter and found a fan had posted an odd message about the actor. "Sometimes when I'm sad I picture a shirtless Benedict Cumberbatch slowly eating an apple fritter. Try it!" Cumberbatch tried to laugh at the frivolity. "Have you tried that?" the actor joked. "It wouldn't work for me."
What other alternative is there than to laugh? "I'm glad I'm bringing a ray of sunshine to an otherwise dull day, being imagined eating fritters shirtless. But, I don't know, it makes me giggle," Cumberbatch admitted. "I don't look at myself in the mirror and go, 'Yeah, absolutely! I see what they're saying!' I see all my faults and everything that I've always seen as my faults."