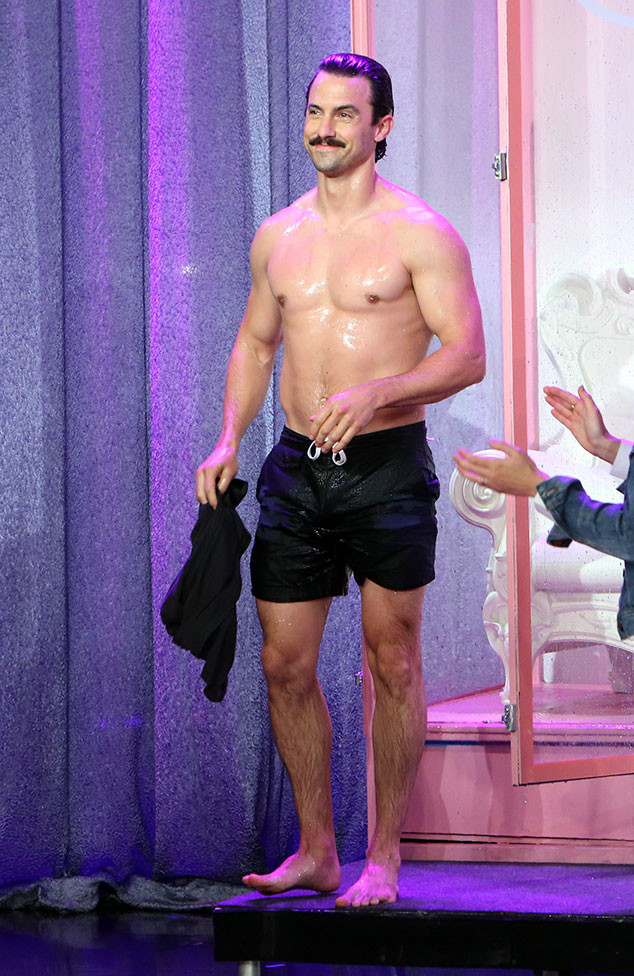 Michael Rozman / Warner Bros.
Even when Ellen DeGeneres is home sick, she still manages to keep her celebrity guests on their toes.
This Is Us star Milo Ventimiglia had his turn in DeGeneres' chair recently when Miley Cyrus was filling in for the longtime talk show host. Despite DeGeneres' absence, the "Can't Stop" singer had no problem carrying out the comedian's plans for the Gilmore Girls alum.
After chit-chatting about his hit NBC show and upcoming Gilmore Girls reunion, Cyrus got Ventimiglia out of his shirt and into Ellen's splash tank—all in the name of a good cause.