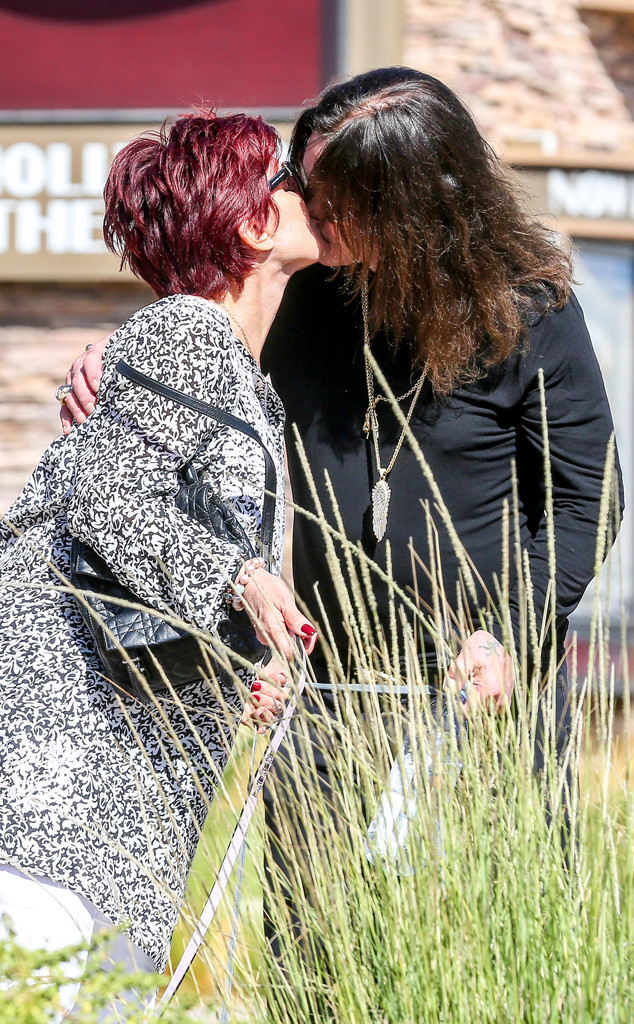 Sasha Lazic/INFphoto.com
After a tumultuous few months, the Osbourne's certainly look like they're officially back on.
Nearly five months after E! News confirmed their surprise split and Sharon Osbourne shockingly told her Talk audience, "I can't keep living like this" amid reports of husband Ozzy Osbourne's extramarital affairs, it seems they're mending their relationship—together.
The estranged couple was spotted smooching during an afternoon stroll in Malibu with their two dogs, though it was the husband and wife that looked like they were in the throes of puppy love once again.