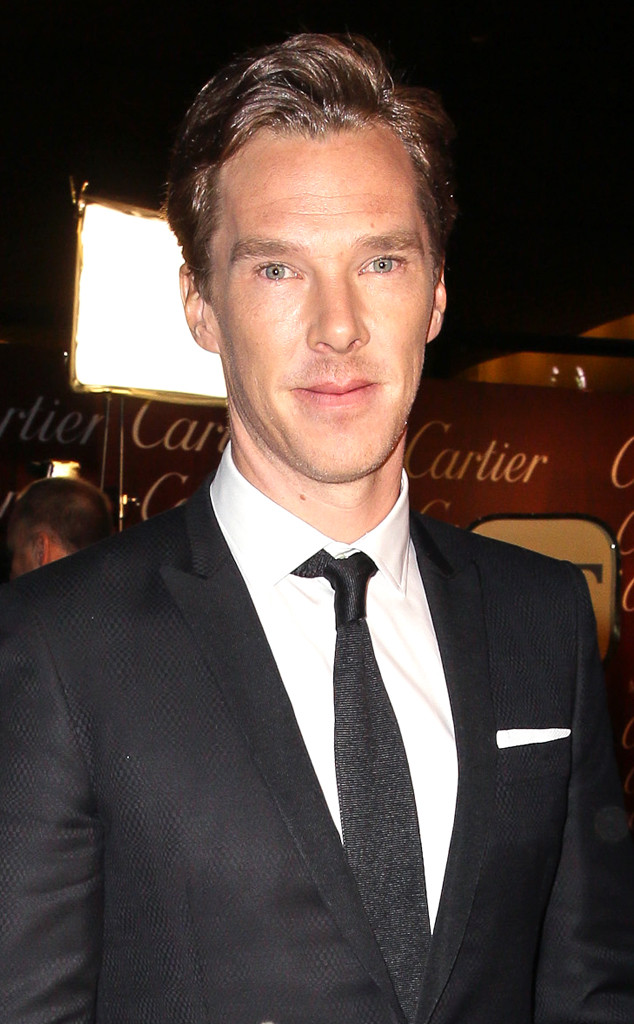 Chelsea Lauren/Getty Images
The Internet's favorite crime-solving, code-breaking, Middle-earth dragon has a big day ahead.
That's right, it's Benedict Cumberbatch's birthday. The British actor, star of stage, screen and our hearts, is turning 40, and you don't need a detective to deduce that entertainment life got infinitely better once he burst onto our radar as Sherlock Holmes in the hit BBC series.
Whether he's been on the case in Sherlock, changing the course of history in The Imitation Game, terrorizing the Enterprise in Star Trek Into Darkness or purring the voice of Shere Khan in Jungle Book, Cumberbatch always brings his quirky A-game to the table—and we love him for it.

And while Cumberbatch's 30s served him well, the thesp becoming an international star (and sex symbol!) and, last year, marrying Sophie Hunter and becoming a dad to son Christopher, 40 is looking pretty promising too.
Cumberbatch appears next on the big screen this November as Dr. Stephen Strange in the 3-D Marvel movie Doctor Strange, an adaptation of the classic comic. The Emmy-winning star also has a chance to add to his award haul, having picked up another Best Actor in a Miniseries or Movie nomination for Sherlock: The Abominable Bride.