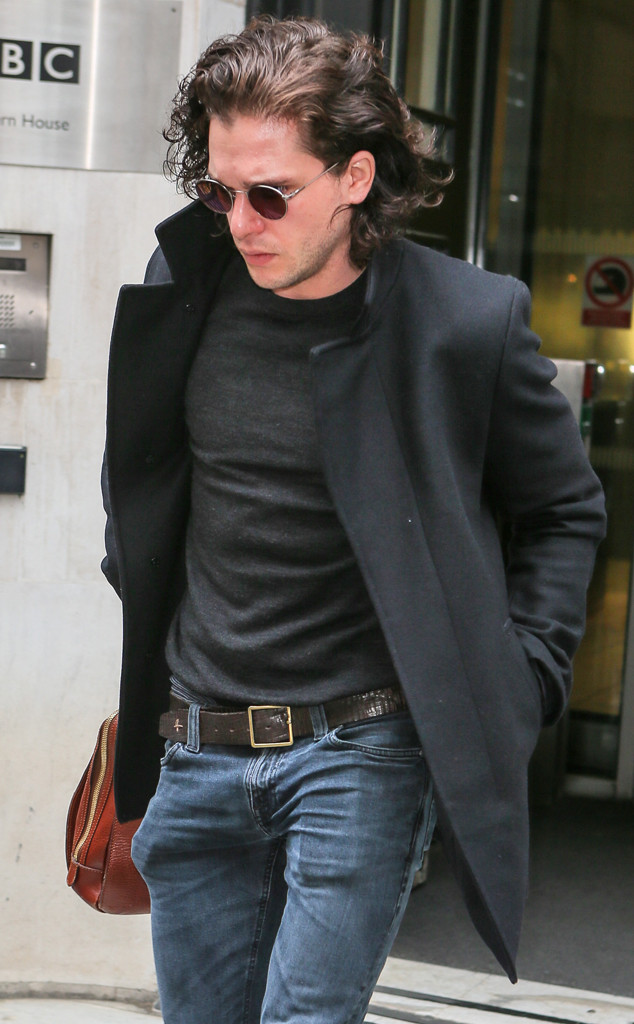 Splash News
Jon Snow, is that you?!
Kit Harington, who plays the puppy dog-eyed Night's Watch warrior on HBO's Game of Thrones, was recently photographed in London almost clean-shaven, with just hints of his character's signature scruffy mustache and beard, and looked unrecognizable.
Harington had sported his thicker facial hair as recently as last week. Filming on the current sixth season of the hit HBO series concluded several months ago.
The 29-year-old is currently starring as the title role of Doctor Faustus at the Duke of York's Theatre in London, but had appeared scruffy onstage for weeks. Several fans recently met him and shared selfies with him sporting his shaved look.