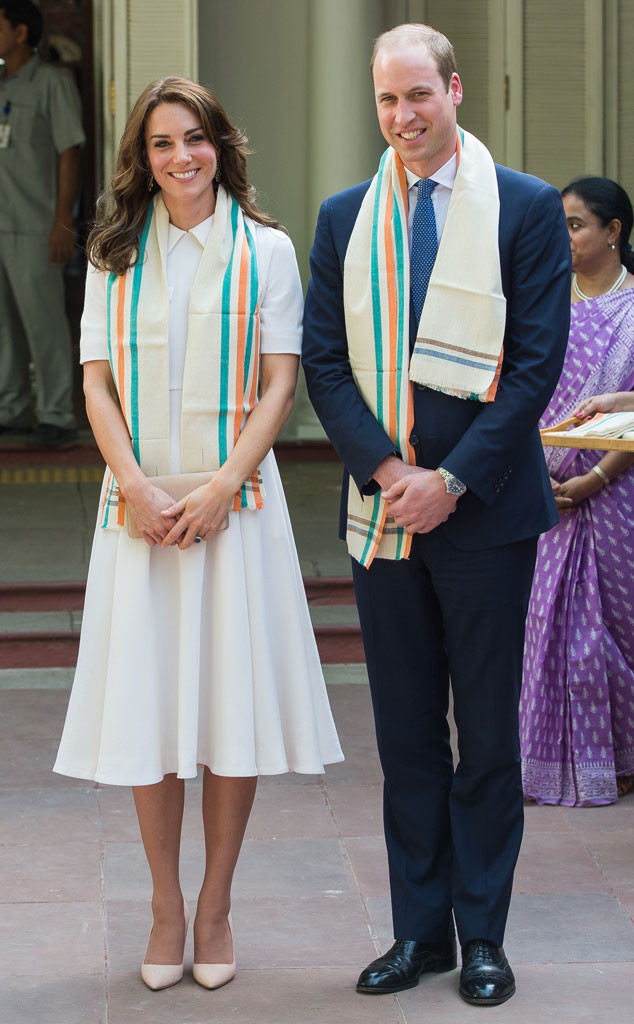 Samir Hussein/WireImage
Talk about a curious professor.
When Kate Middleton and Prince William made an appearance Monday evening at an event honoring Queen Elizabeth II's 90th birthday, they may have expected some delicious cake, party favors and good company.
As it turns out, the Duchess of Cambridge was asked a personal question during the celebration that is receiving some attention.
"We said, 'How do you lose all the weight after having two kids?'" Professor Bulbul Dhar-James told multiple reporters when recanting the day. "And she said, 'I am running after my kids!'"