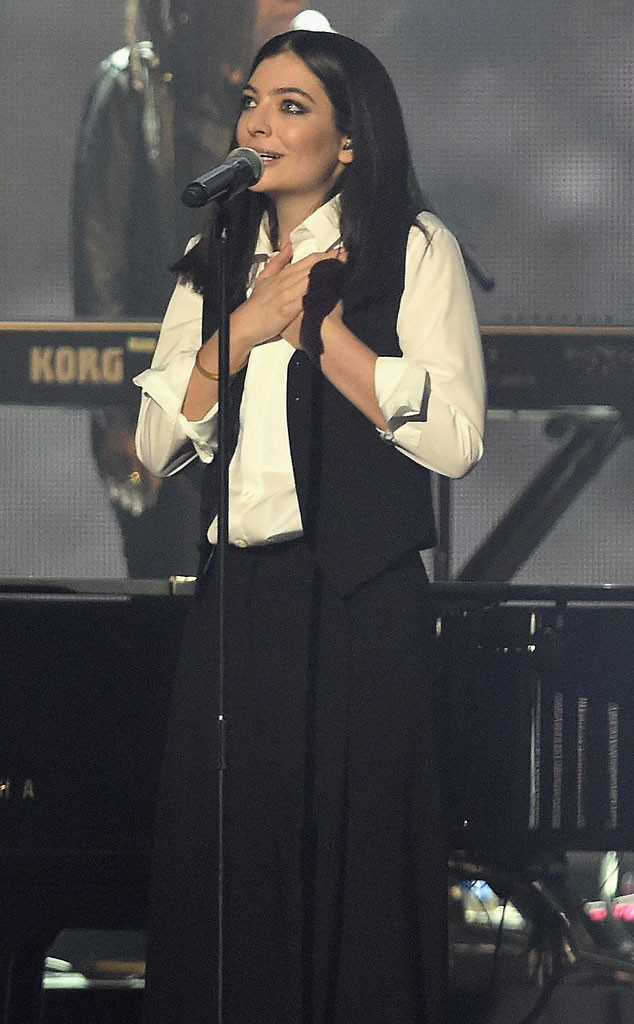 Brian Rasic/WireImage
Lorde's latest performance was a whole lot more than just your standard gig.
While attending the 2016 Brit Awards, the "Royals" singer was given the opportunity to honor the late David Bowie with an emotional tribute in front of millions.
As the show streamed live on YouTube, fans around the world watched the 19-year-old sing "Life on Mars?" from the album Hunky Dory.
Before the performance came to an end, Lorde looked visibly touched by the opportunity to honor a singer who once called her "the future of music." As she put her hands on her heart, Lorde began to hug the backing band before cameras panned away.