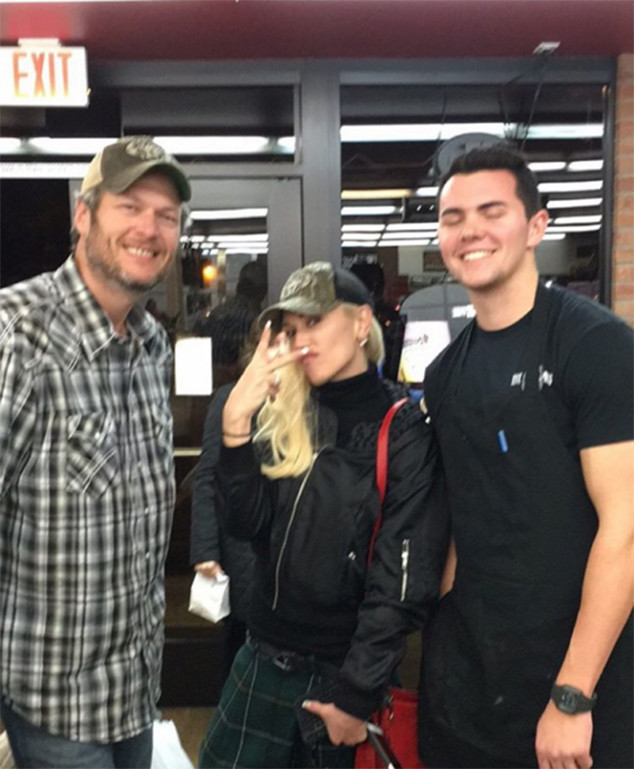 Instagram
Blake Shelton showed Gwen Stefani around his native Oklahoma before the Christmas holiday and now it's her turn...and she made it a family affair.
The 46-year-old No Doubt singer, who has been dating her co-star on NBC's The Voice for at least a month and a half, was spotted on Tuesday evening with her beau in two of her favorite eateries in Anaheim, California, where she grew up. She and Shelton, 39, were joined by several of her family members, including her and ex Gavin Rossdale's three sons, Kingston, 9, Zuma, 7, and Apollo, 1.
The group was first seen at Mama Cozza's Italian Restaurant, where Stefani has often dined with her loved ones.
"It was a pretty much a family function," a source told E! News. "The whole family was here and they were really cool about sitting anywhere. They walked in about 7-ish last night. Not demanding at all. They ate pizza—it's what they always order."
"Some of us went to school with Gwen so she's like any other normal person," the source added. "She's a regular here, especially when she goes to Disneyland."