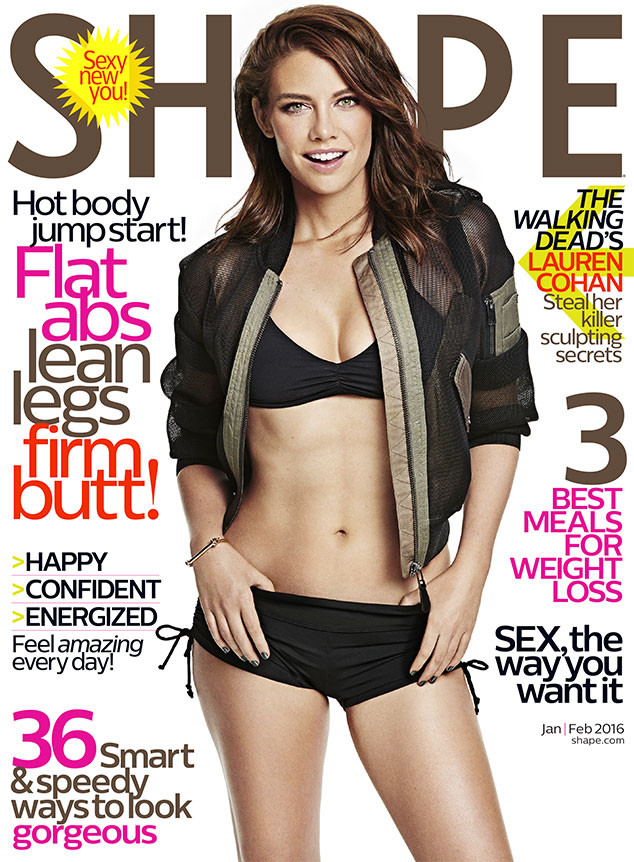 Shape Magazine
Lauren Cohan spends a lot of her days fighting to stay alive in an apocalyptic world, so it's not surprising that she would be in incredible shape.
The Walking Dead actress, who plays Maggie on the show, is Shape magazine's January/February cover star, and in her photo shoot she flaunts her chiseled abs and fit physique. But she wasn't always this healthy. Growing up, Cohan tells the magazine that she was a little too slender and was mocked for her appearance.
"I was very skinny as a kid, but when I was swimming...and just having fun, I never worried about how I looked," she confesses. "In my teens, though, I started to be more aware of my body, and I didn't like being skinny. People made fun of me for it."
The solution, she decided, was to eat unhealthy foods and pack on the pounds. "So when I got to college, I hate a lot of junk and I gained weight," she adds. "I loved it because I didn't stand out as a bony girl anymore! Eating became a way of not getting attention for looking too skinny, but it was also about self-sabotage."