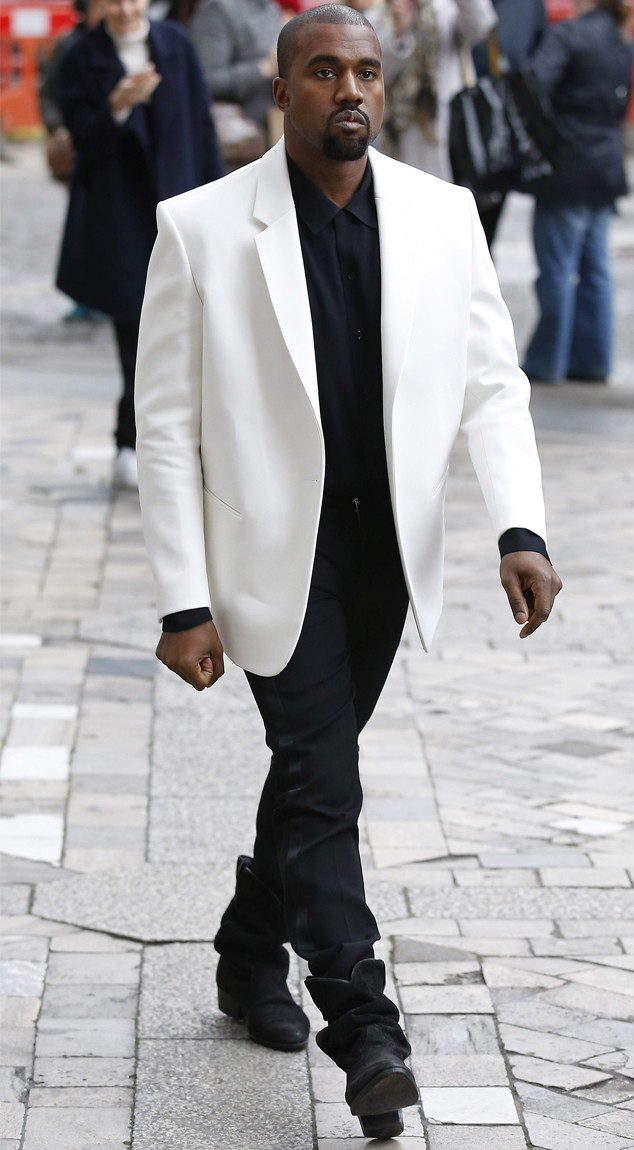 JUSTIN TALLIS/AFP/Getty Images
What's that jacket, Margiela?
Kanye West is a rapper, businessman, fashion designer, all-around media mogul and, now, the proud winner of GQ magazine's Most Stylish Man of 2015 for the second year in a row.
The men's magazine announced earlier today that Yeezus walked away with the title after a flurry of votes helped him come out on top against model Lucky Blue Smith. The mag explains that while both fan bases came out to help their celeb claim victory, "in the final moments of this year's showdown, tweets from Kim, Kourtney, Khloe [Kardashian] and even Kris Jenner spiked the number of votes cast in West's direction."
They add, "And in the end, there were a lot of votes; nearly one million cast in twenty-four hours. The final tally: 520,119 votes for Kanye, 445,073 for Lucky Blue."