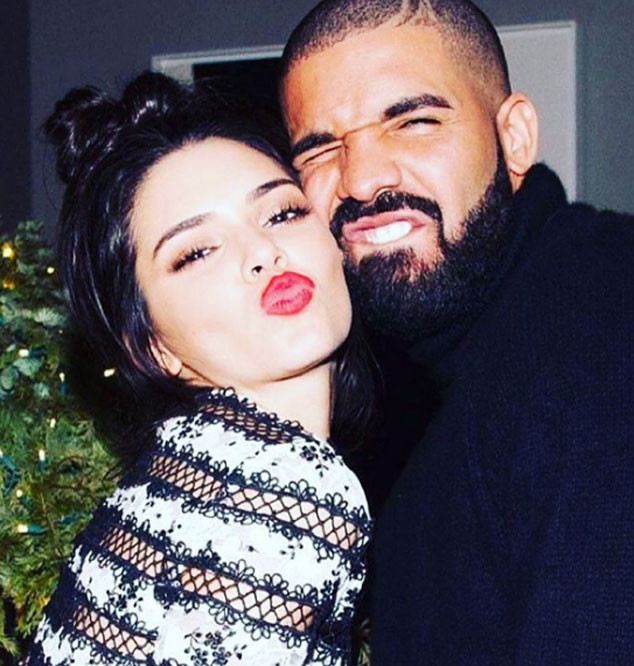 Instagram
No new friends, right?
Drake just shared a shot of him getting up close and personal with Kendall Jenner during Kris Jenner's annual Christmas Eve bash and it's getting people all riled up.
The twosome looked as happy as can be in the holiday shot, with the "Hotling Bling" rapper biting his bottom lip and the Keeping Up With the Kardashians star puckering up her ruby-red pout for the camera.
Fans of both the brunette beauty and the Grammy winner posted comments on the photo wondering whether the two are more than just friends, which in all fairness they don't appear to be, but there's no stopping the fan shipping going on!