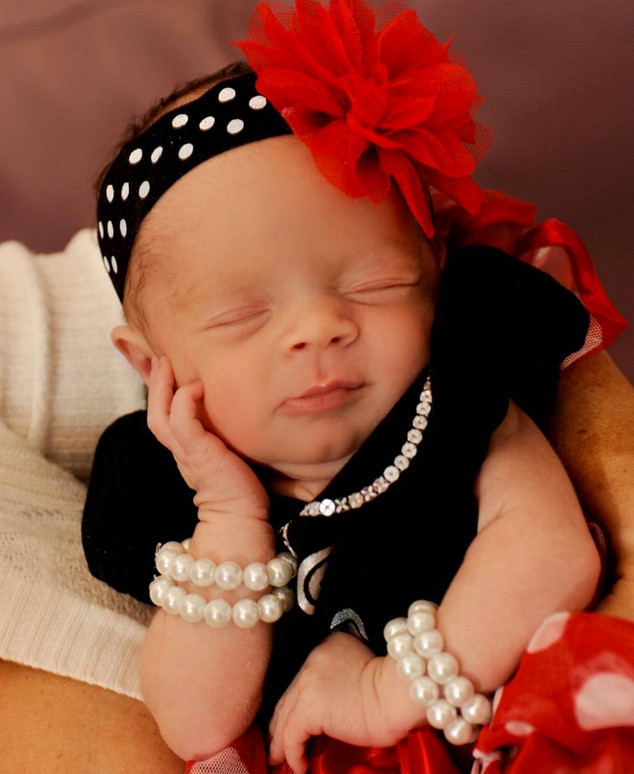 Instagram
Coco and Ice-T's daughter Chanelmay currently be the fanciest newborn baby.
Coco, 36, has been posting a slew of photos of her little girl, the couple's first child together since announcing her birth less than a month ago. She shared on Sunday a pic of the child sleeping while sporting a black embellished top, paired with a red and white polka dot skirt, a black and white polka dot headband adorned with a red flower...and double pearl bracelets on both wrists.
"Posing with my jewels," read a caption alongside a copy of the solo photo posted on the child's Instagram page.
Coco wrote, "little Miss sassy pants.... #chanelnicole," alongside a duplicate pic she shared on her own page.