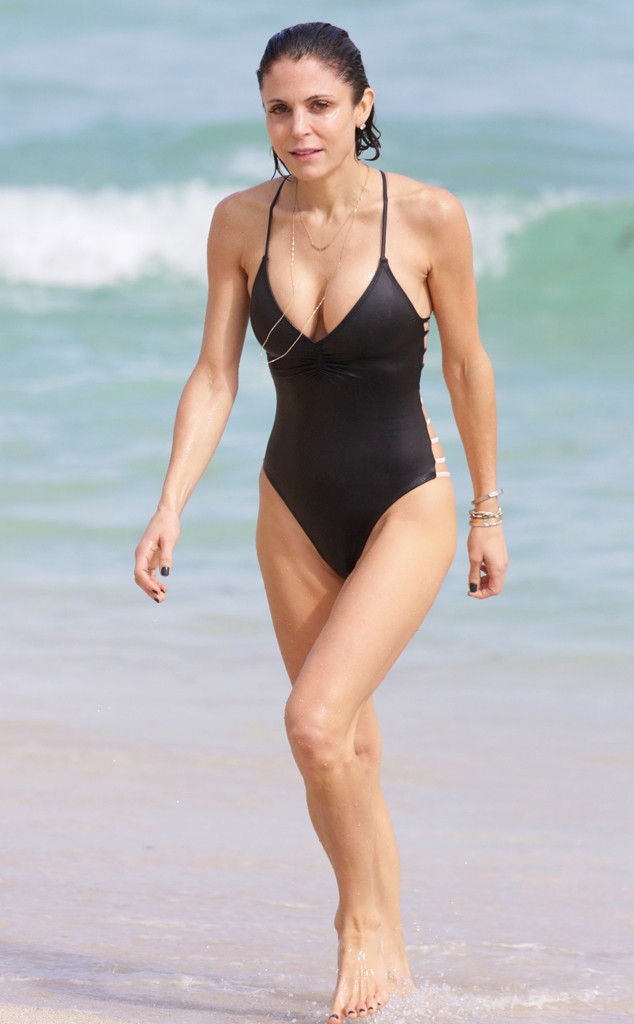 Splash News
Goodbye snowy mountains and hello sunny beaches!
While some Americans were able to receive a white Christmas, some Hollywood celebrities couldn't even be bothered. Instead, they decided to celebrate the holidays in the sunshine where bikinis were absolutely on the dress code.
Bethenny Frankel took a break from filming Real Housewives of New York City and headed to Miami for a beach vacation. Wearing a black one-piece suit with necklaces and bracelets, the beloved reality star looked fab as she let her hair down by the ocean blue water.
"Merry Christmas. You are all wonderful gifts to me. I am very blessed. Xoxo," the SkinnyGirl founder shared on Twitter. "Something magical is happening. #lifeisgood."