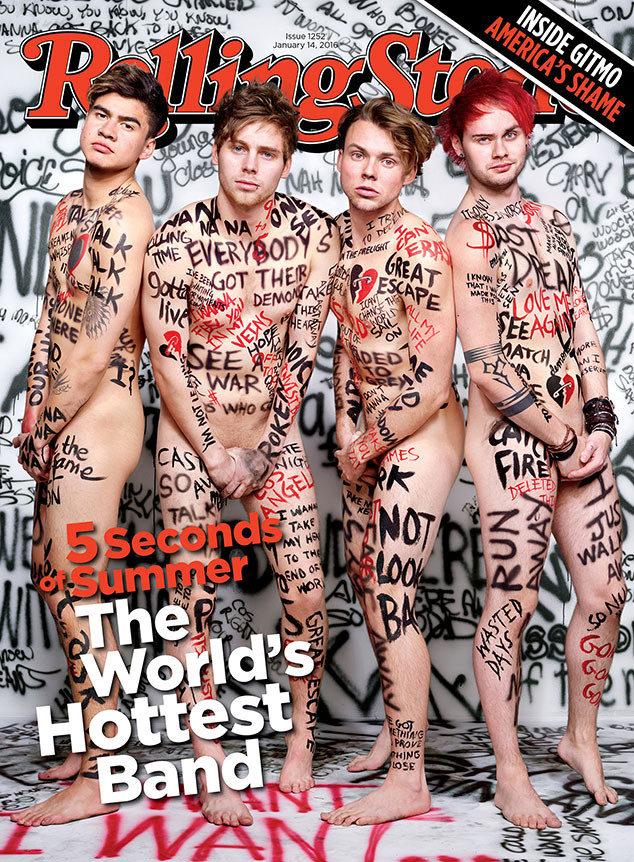 Rolling Stone
We're going to need more than five seconds for this issue!
One day after Christmas, Rolling Stone decided to reveal their latest cover featuring the guys of 5 Seconds of Summer. Before you assume this is just an ordinary article, however, you may just want to see the guys' photo shoot.
Photographer Martin Schoeller was able to capture Calum Hood, Luke Hemmings, Ashton Irwin, and Michael Clifford butt naked as they posed for a revealing cover. If it's any consolation parents, the guys are covering up their junk with their hands.
And while the photos are enough to get die-hard followers talking, it may just be the content inside that has fans buzzing on social media.
Although some in the industry may be quick to call the singers a boy band, Irwin has much bigger goals for the group.