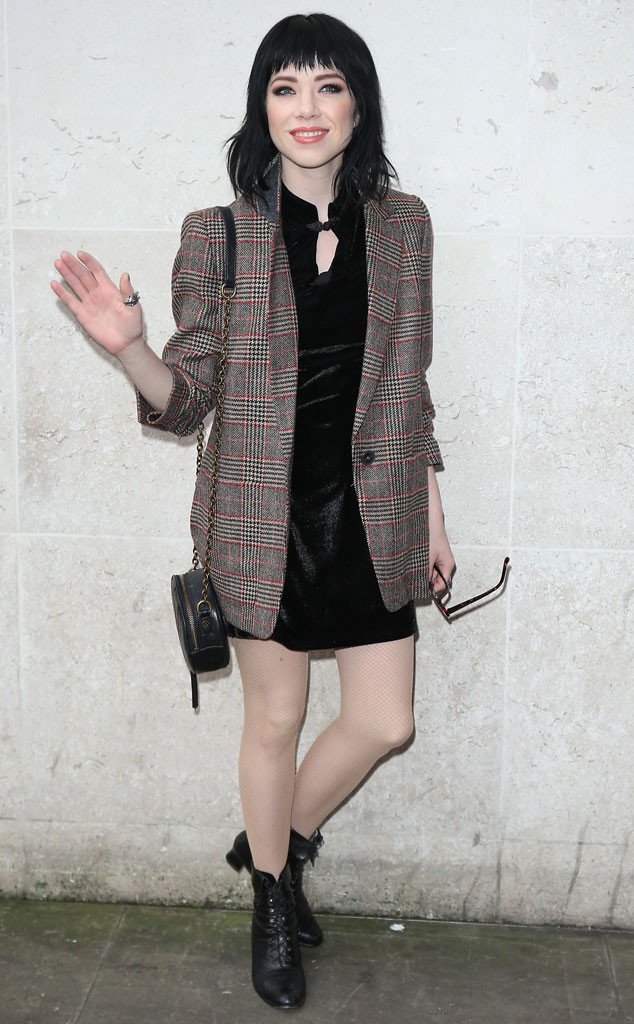 Neil Mockford/GC Images
You may think, "Hey...This is crazy..."
Carly Rae Jepsen sings the theme song of Fuller House, the Full House spinoff and sequel series set to debut on Netflix in 2016.
The 30-year-old pop singer, best known for her 2012 breakout hit "Call Me Maybe" and this year's "I Really Like You," whose music video stars Tom Hanks, revealed the news on Twitter on Wednesday, just before Christmas Eve.
"Butch Walker and I re-did the theme song for @FullerHouse together and I can't wait for you to hear it! Check it out on Netflix Feb. 26th!!" she wrote.
It is unclear if the Fuller House theme song will be identical to Full House's, which is titled "Everywhere You Look" and which remains one of the most memorable out of all the '80s and '90s TV shows.
Jepsen recently released another nostalgic '80s song—a cover of Wham!'s 1984 hit "Last Christmas."