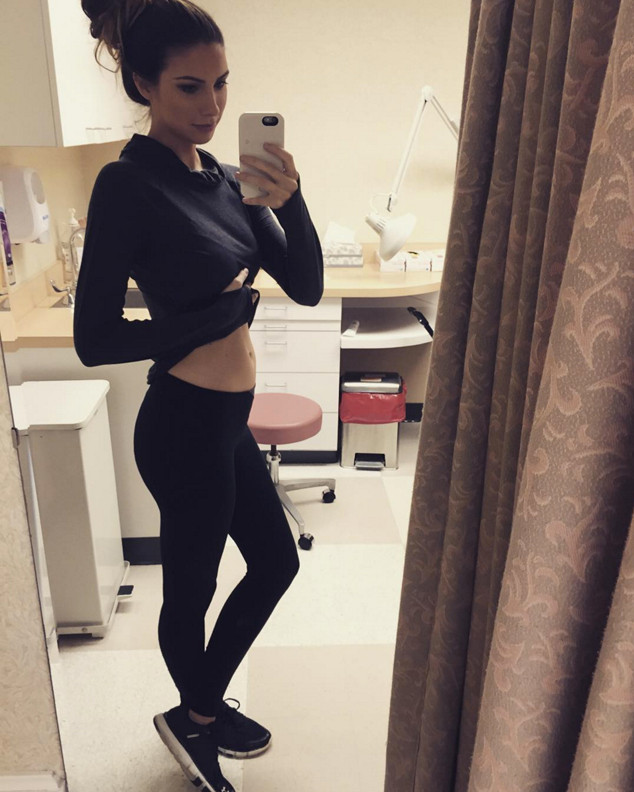 Instagram
Katherine Webb is pregnant, really.
The 26-year-old Sports Illustrated Swimsuit model and former Miss Alabama USA, made famous via a viral video showing her at the 2013 BCS National Championship Game, revealed earlier this month she and husband AJ McCarron are expecting their first child, a baby boy. Her announcement was accompanied by a photo of the two at an OB/GYN appointment, showing her getting an ultrasound and revealing a small baby bump.
On Wednesday, Webb revealed on her Instagram page she is almost five months pregnant and posted a photo of herself showing off her baby bump again...her still itty bitty, teeny weeny, petite baby bump.
"Bubs trying to make an appearance today for the Doc," she wrote. "Some days he pokes out more than others but he's in there lol #almost5months."