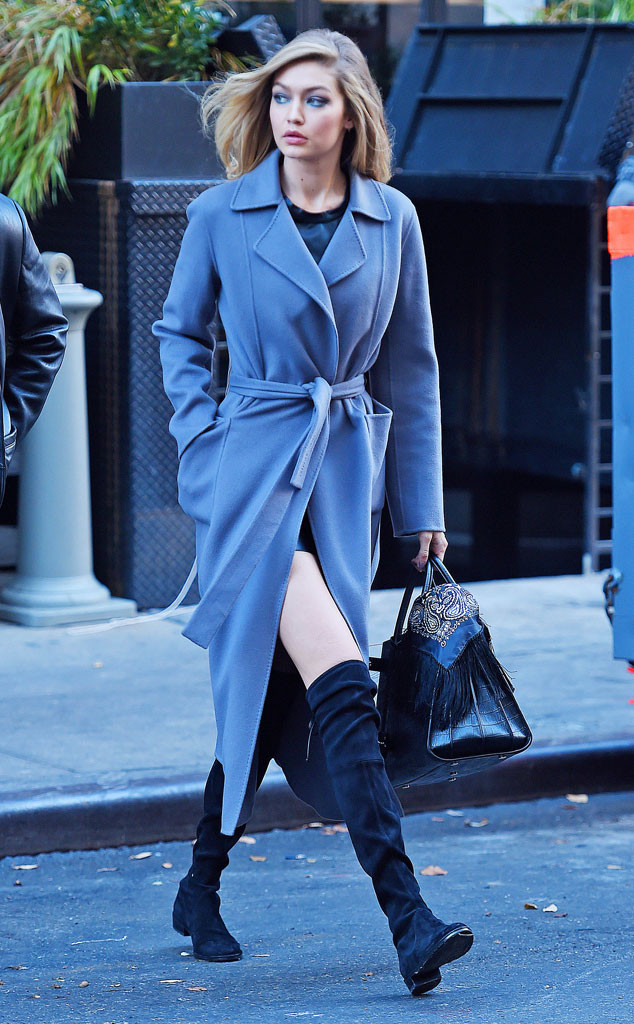 TK / Splash News
Gigi Hadid got some body ink.
No, the supermodel didn't get any permanent tattoos imprinted on her money-maker, but she did have an eventful time with longtime friends while getting some henna designs on their hands. The gorgeous celeb took to Instagram to share the elaborate designs while also reflecting on the meaningful relationships she shares with her gal-pals, and even made sure to shut down any haters who would question her heritage.
"Had the best night with some of my oldest friends last night. Feel so blessed to have a foundation of friendships that will bond us for the rest of our lives. The way we can all sit around and talk like the clock's been turned back 10 years is the most beautiful and grounding feeling," Hadid wrote in the caption.