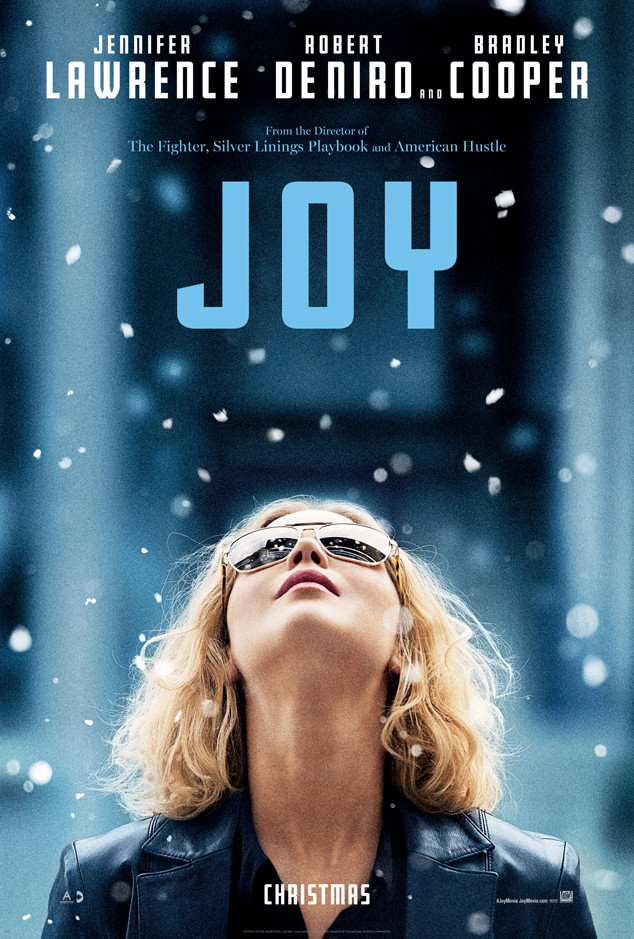 Twentieth Century Fox
Jennifer Lawrence and Bradley Cooper reunite for yet another movie, Joy, set for release on Christmas Day.
In the film, the fourth the two have starred in together, Lawrence, 25, plays a divorced mother of two who invents a device called the Miracle Mop and creates a business empire. Cooper, 40, plays a Home Shopping Network executive who helps her become famous. The actress has received a Golden Globe nomination for her performance.
Joy was helmed by David O. Russell, who directed both actors in Silver Linings Playbook, which earned Lawrence an Oscar, and American Hustle. The stars also both appeared in the movie Serena.
Joy also stars Robert De Niro, Édgar Ramírez and Isabella Rossellini.