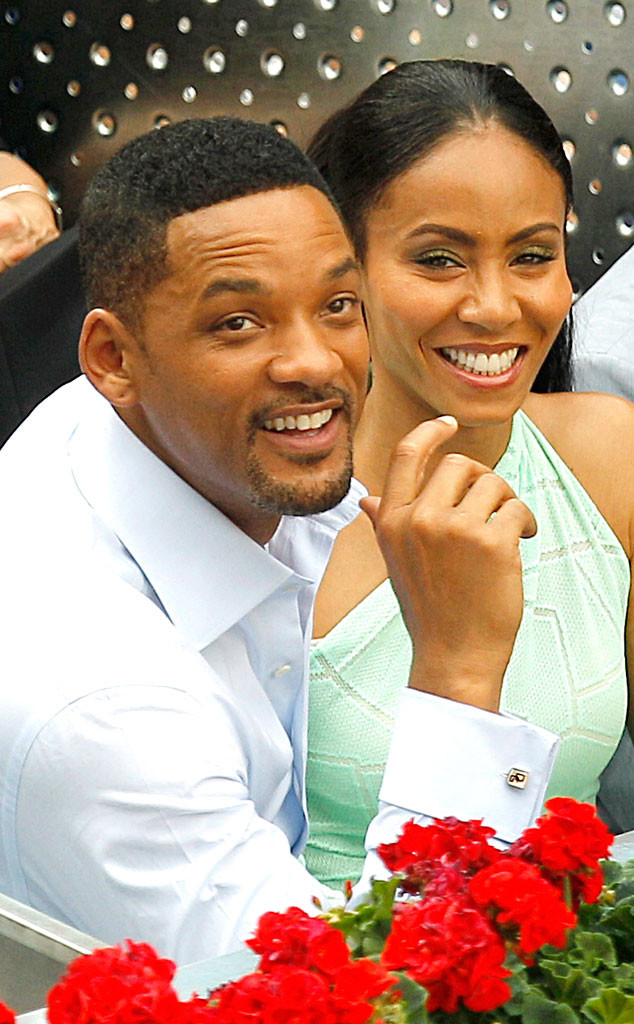 TRGT/AKM-GSI
Whatever Will Smith and Jada Pinkett Smith are doing behind the scenes to make it work...
It has resulted in some seriously sweet moments in front of the camera.
The enduring couple celebrate their 18th wedding anniversary today, having tied the knot in New Year's Eve in 1997—two kids, a fruitful producing partnership and countless good times ago.
Will and Jada, the subject of so much "what's really going on with them?" speculation over the years have done nothing but continue to thrive as partners in life and parenting, the pair almost seeming to gain strength the rumors—until, of course, they get out of hand and Will shuts 'em down with a badass Facebook post before he and Jada head out once again and cause serious relationship envy with how darn hot they are together.