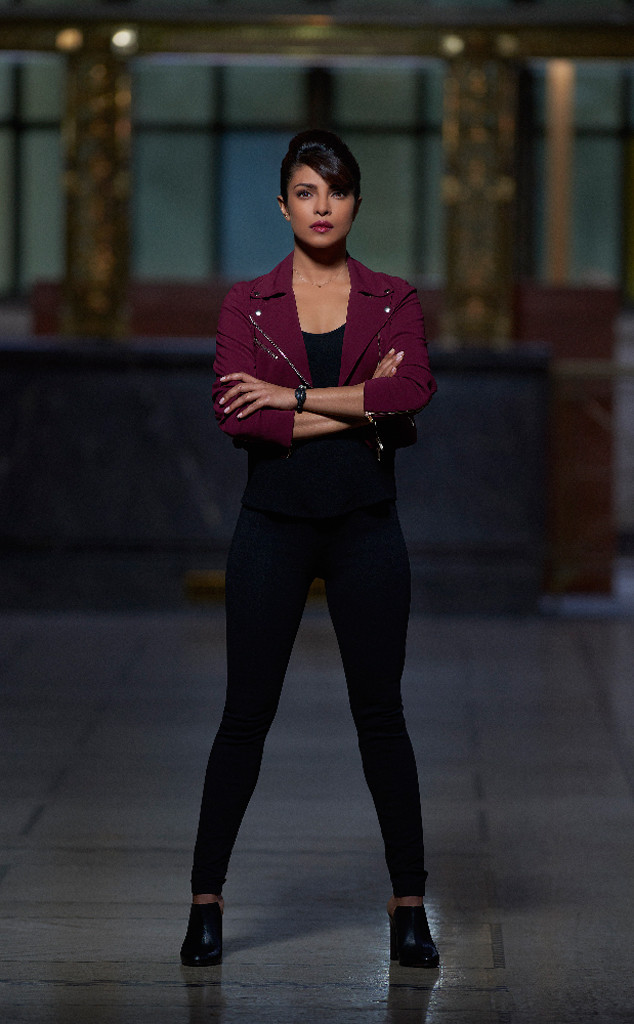 ABC
The year in TV gave viewers heartaches and headaches, heroes and villains, murder mysteries and so much more. Behind all that were great performances from seasoned veterans and fresh faces. What better way to bid adieu to 2015 TV than to get to know those standout players a little better? Each actor was given the same 10-question questionnaire, designed to get to know the person behind the performance.
We'll be bringing you a new breakout star each day this week, so by the time the year actually ends, you'll have a new appreciation for the performances that rocked you this season. We've already introduced you to Arrow's Echo Kellum and Jessica Jones' Rachael Taylor, now it's time to meet Quantico's Priyanka Chopra.
One of Bollywood's highest-paid actresses in her home country of India, Chopra became the first South Asian actress to headline an American network drama with her role of ass-kicking Alex Parrish in ABC's hit thriller. With nary a hair of her stunning mane out of place, Chopra took America by storm as the FBI agent framed for the biggest terrorist attack on American soil since 9/11, keeping us on the edge of our seats every Sunday night.