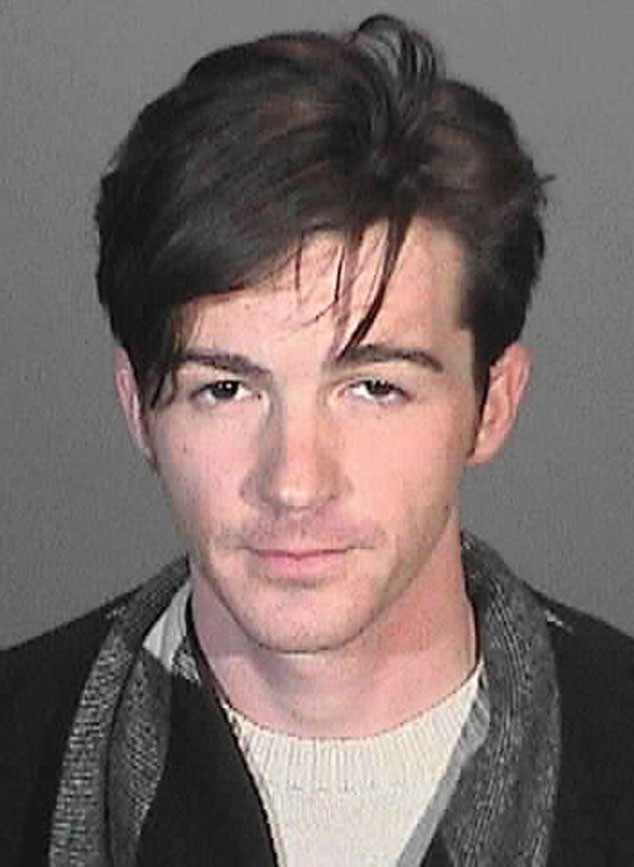 Glendale Police
UPDATE: E! News has learned that the Los Angeles District Attorney has filed one misdemeanor charge against Drake Bell for a DUI stemming from his December run-in.
Bell's arrangement is scheduled for March 21.
________
Bell found himself on the wrong side of the law early Monday morning after he was arrested in Glendale, Calif. on suspicion of driving under the influence, E! News has learned.
The Los Angeles Times first reported the incident, adding that the 29-year-old was stopped by police around 2:20 a.m. after authorities allegedly witnessed him driving erratically.
According to Glendale Police spokeswoman Tahnee Lightfoot, Bell was allegedly "swerving and speeding after abruptly stopping at a red light."
Lightfoot added that the officer who pulled Bell over noticed a smell of alcohol coming from his car, before the actor and singer reportedly failed a field sobriety test.