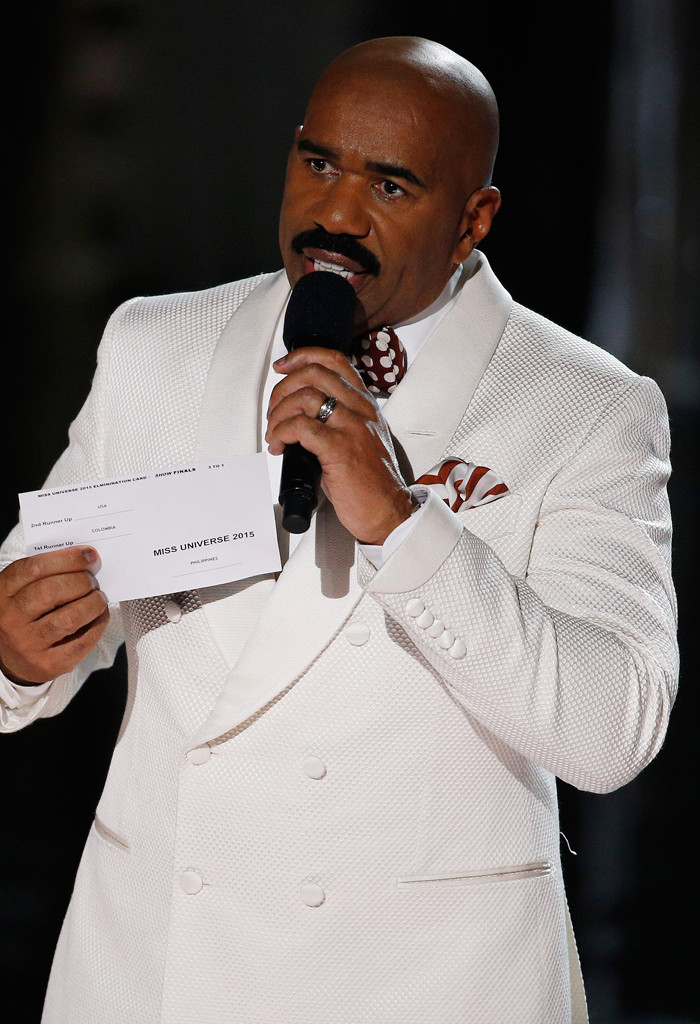 AP Photo/John Locher
Don't listen to any of the rumored excuses—Steve Harvey flubbed announcing the Miss Universe winner on his own.
When the daytime talk show host announced the wrong beauty queen as the champion of the international pageant on Sunday night, some began to speculate that perhaps the mistake was not entirely his fault. Was it a technical difficulty from the teleprompter? Had he not been prepared in advance? It turns out, the blunder was just a result of simple human error.
A source tells E! News, "Steve rehearsed the entire show and attended every one of his rehearsals from start to finish."
As for any mishaps by the teleprompter, the insider tells us it would not have made a difference because there wasn't anything on it for the host to read.
"The names of the final three contestants are printed only on the card as putting them on the teleprompter would allow everyone onstage to see the names in advance," the source added.