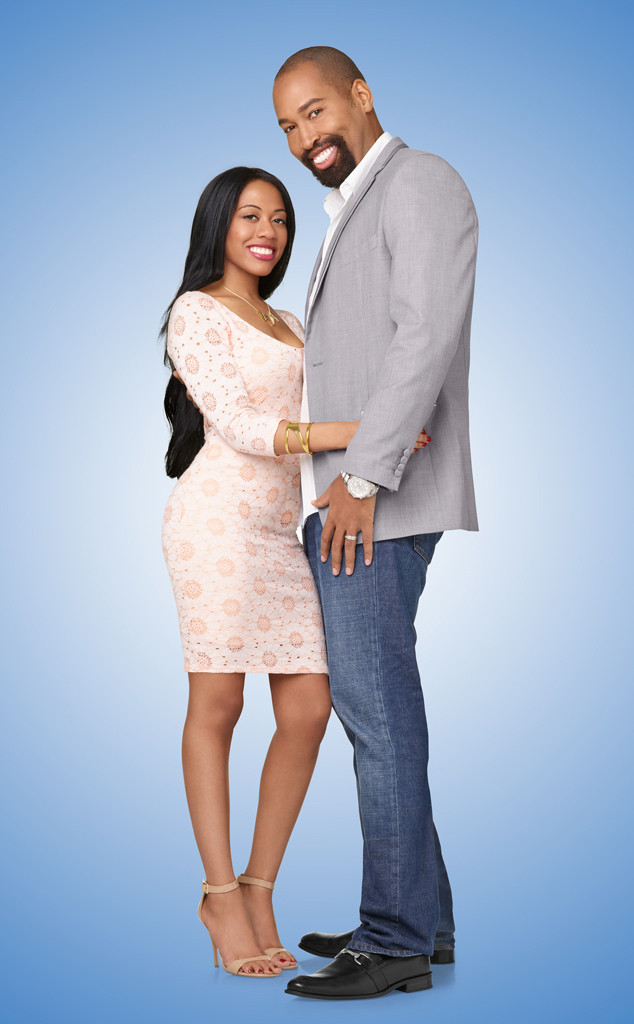 Bravo
Three days before a wedding is when every bride wants to learn their fiancé did in fact cheat on them, right? Talk about a wedding nightmare, but that's exactly what happened for Erica and Adonis Gladney on Bravo's Newlyweds: The First Year.
In the exclusive clip below, Adonis says he needs to tell Erica something. "You're scaring me," she says. Adonis says he wants to go into the marriage with a "clean slate," so it's time to come clean about his past indiscretions.
"Just the different times you thought I was cheating on you, I was," he tells her with a smile. "The truth is I got into all kinds of wild and crazy stuff, you know?"