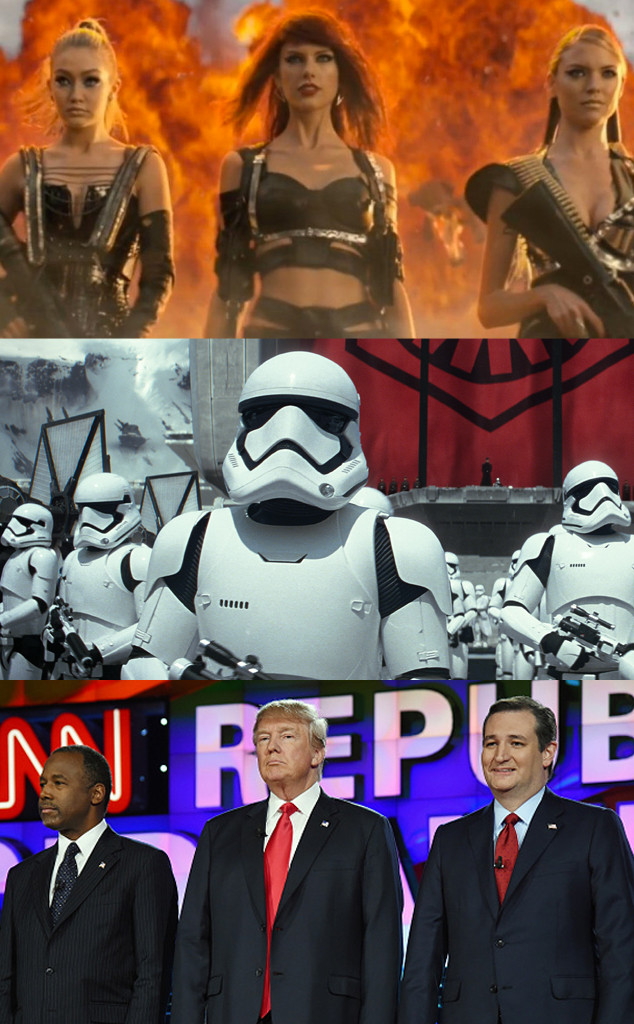 Vevo; Disney/Lucasfilm; Getty Images
Is it New Year's Day yet?
Because we're hoping, without putting too many eggs in the optimism basket, that certain trends, phrases and bouts of hysteria that were unavoidable this past year will just vanish in a poof of confetti when the clock strikes midnight on New Year's Eve.
As we weeded out what is truly expendable, we didn't want to focus on any one person (you know who you are), but rather focus mainly on what needs to be stopped in its tracks. And if we have to throw ourselves in front of the lame-train to do so, then so be it.
Not everything on our list necessarily came into being in 2015, but most of it reached peak annoyance over the past 12 months, the flames usually fanned by social media and our increasing tendency to communicate by exclamation point and hashtag.
So, while trying not to think about what's actually going away, such as One Direction, here is our wish list of what should go away forever in 2016: