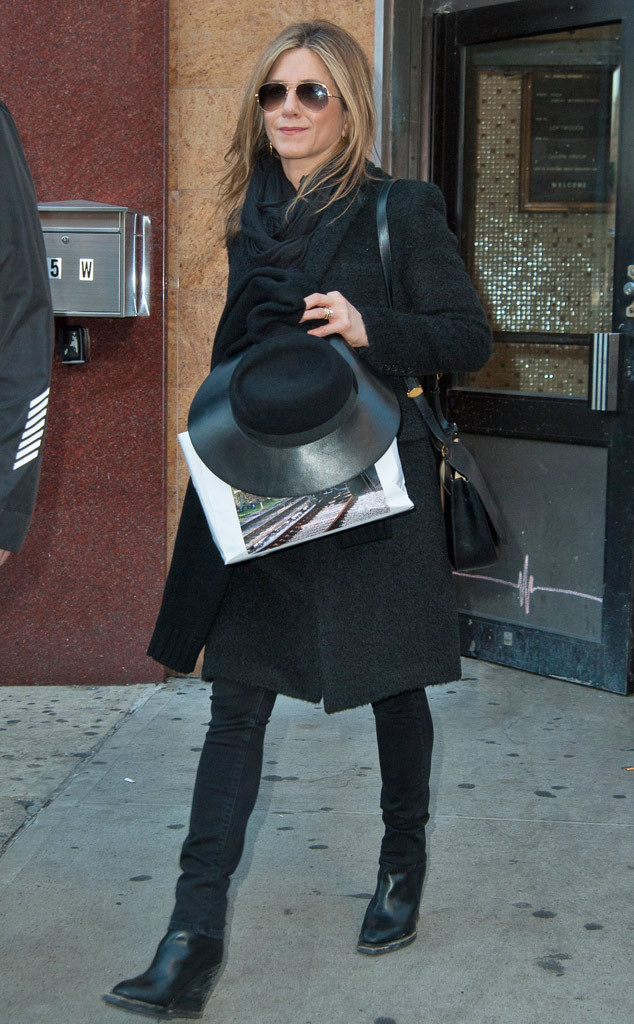 North Woods / Splash News
Jennifer Aniston is opening up about everything—from life with husband Justin Theroux to the beauty tips that pretty much keep her looking ageless. Seriously, has she aged a day since Friends?
The Horrible Bosses 2 actress participated in a Q&A with Goop (as part of the site's partnership with SmartWater), Gwyneth Paltrow's lifestyle newsletter, and revealed her diet and fitness secrets, her best gift from her hubby and—most importantly—what keeps her looking so damn young. With the holidays just around the corner, Goop asked the star if she has to work out extra hard in January in order to compensate for December's treats.
"Well for the most part, I always maintain a healthy regimen in terms of diet and exercise. It's pretty much been a part of my daily routine for years now so its second nature to me," she said, adding that she enjoys changing up her workouts. Sometimes she'll find herself in the mood for power yoga while others she'll turn to the elliptical or low-weight training.
"Having said that—during the holidays I have no problem treating myself to some indulgent foods but I usually don't go overboard with it in a way that I have to double up the fitness in January," she added. If only we had her will power...