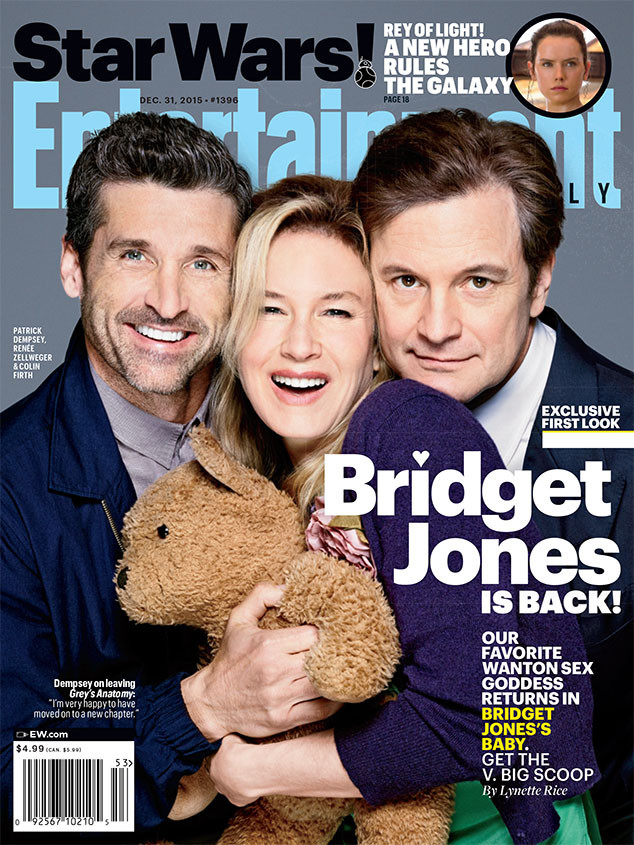 Entertainment Weekly
Bridget Jones is finally back!
Renée Zellweger reprises her role as everyone's favorite usually-single gal in Bridget Jones's Baby. Some things are the same (she's still single) but others are completely new (she's pregnant), but as Renee tells Entertainment Weekly, "It's so right to tell a story about Bridget in this stage of her life."
The actress graces the cover of the mag's latest issue (on stands Monday) sandwiched between Mark Darcy (Colin Firth) and "a hot new billionaire named Jack Qwant" (played by Patrick Dempsey). We know, at this point, Bridget is expecting a baby, but per Entertainment Weekly, she doesn't even know who the father is!