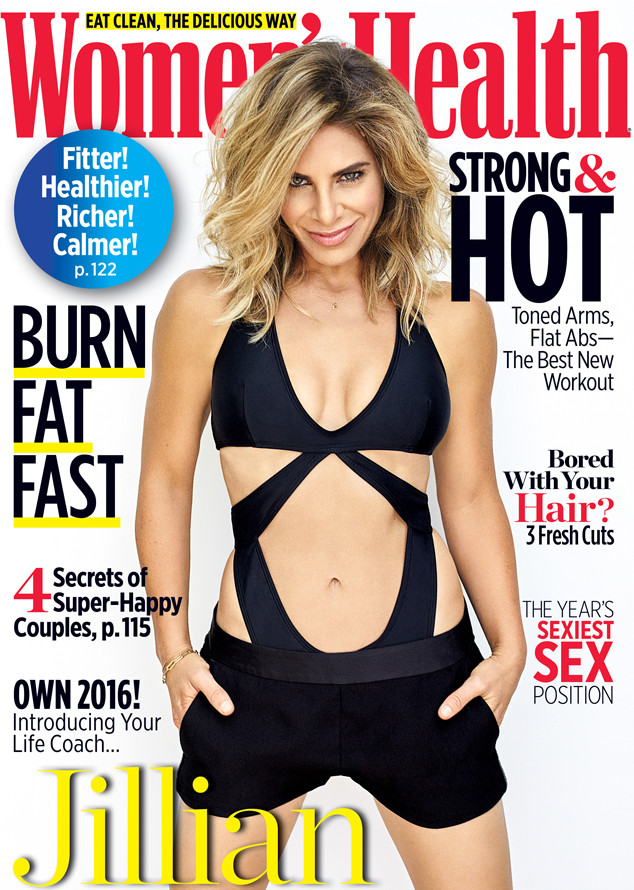 Women's Health
Working out is supposed to be a part of life, but who really loves the gym? After a long day nothing sounds better than going home, curling up on the couch and watching TV. Fitness guru Jillian Michaels totally understands that...and agrees. So when she's really struggling to find motivation to go to the gym, she changes it up.
"If I had to think about finding something in the gym that doesn't make me wish I was dead in the moment, I really love body-weight training and being very creative with my physicality," she tells Women's Health. "Whether it's free running, or any type of calisthenics exercise, that peaks my curiosity."
Though it might be surprising to read that working out makes her wish she was "dead," it's kind of relieving to hear The Biggest Loser former trainer also struggles. In fact, she chalks a lot of her success to admitting it's not always easy.
"The interesting thing about me is that I…people always ask 'Why YOU? Why are you so successful?' and they would always find so much fault with any aspect of my fitness pedigree or my physique and yet ask why have I been so successful in the field of fitness? And I think there are a host of reasons—from authenticity, passion, etc. But another reason I think that I'm so relatable is because I hate to workout," she tells the magazine.