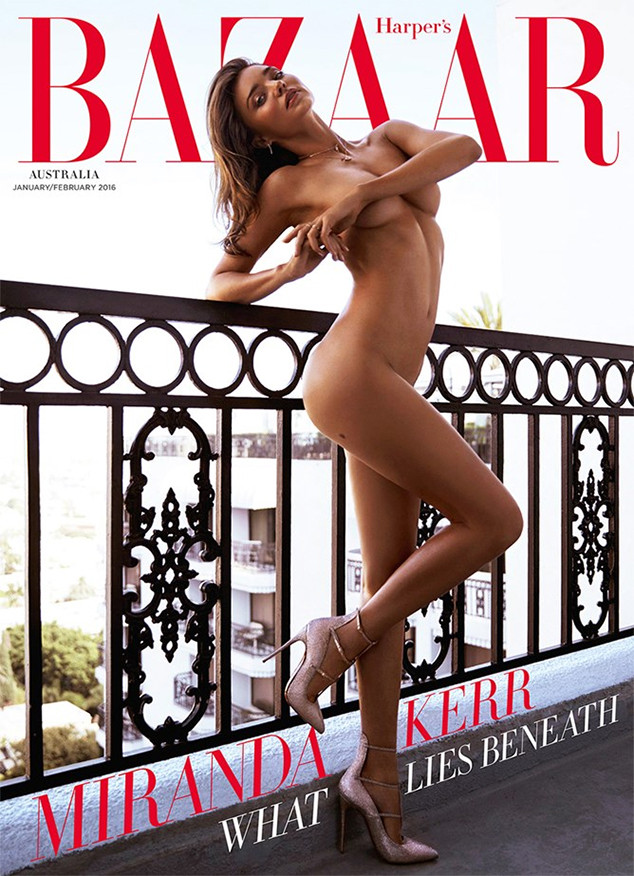 Steven Chee/Harper's Bazaar Australia
After stripping down for Harper's Bazaar Australia, Miranda Kerr's cover is being stripped away from hundreds of international grocery store shelves.
The 32-year-old former Victoria's Secret angel posed nude for the cover of the December 2015/January 2016 issue, draped naked across the cover wearing nothing more than a pair of stilettos and some Swarovski crystals. The magazines hit newsstands just days ago on Dec. 14.
However, according to reports, Coles Supermarkets in Australia removed every trace of the issue—approximately 3,000 copies—from its nearly 800 stores Thursday night after some customers took issue with the scantily clad cover photo.
While Kerr isn't wearing any actual clothing other than a pair of strappy shoes, her arms and legs are significantly posed to conceal any private parts. Still, visitors to the chain complained and the issues were taken out of every magazine aisle of the chain.