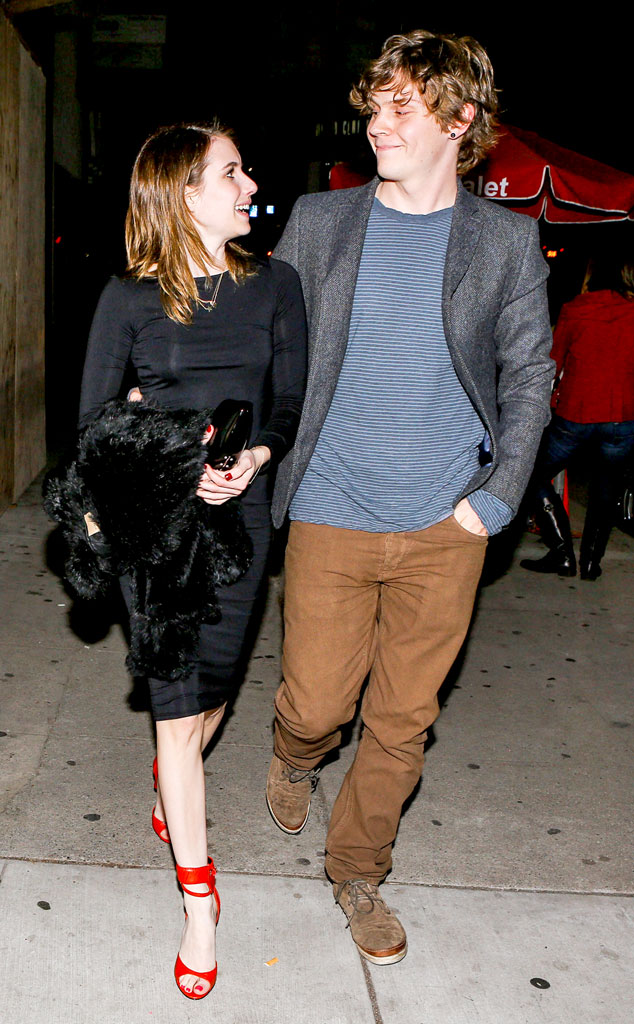 EVGA/AKM-GSI
Emma Roberts will talk about her broken engagement from Evan Peters, but she won't reveal too much.
The couple has kept fans on their toes over the past few months. Roberts and Peters called off their engagement earlier in the summer but then were spotted holding hands three months after ending it. A source told E! News that they were "seeing each other again," and it appeared to be going pretty well. But in her interview with Allure, Roberts opens up about how she got over their broken engagement—buying new jewelry.
The Scream Queens star revealed she replaced her sparkler with three gold rings as a reminder to "always love yourself, and always know what you're worth." The magazine asked if they still hung out together—they have been spotted on multiple occasions—but Roberts wouldn't give the publication any more information.
"I don't want to talk about that," she said.