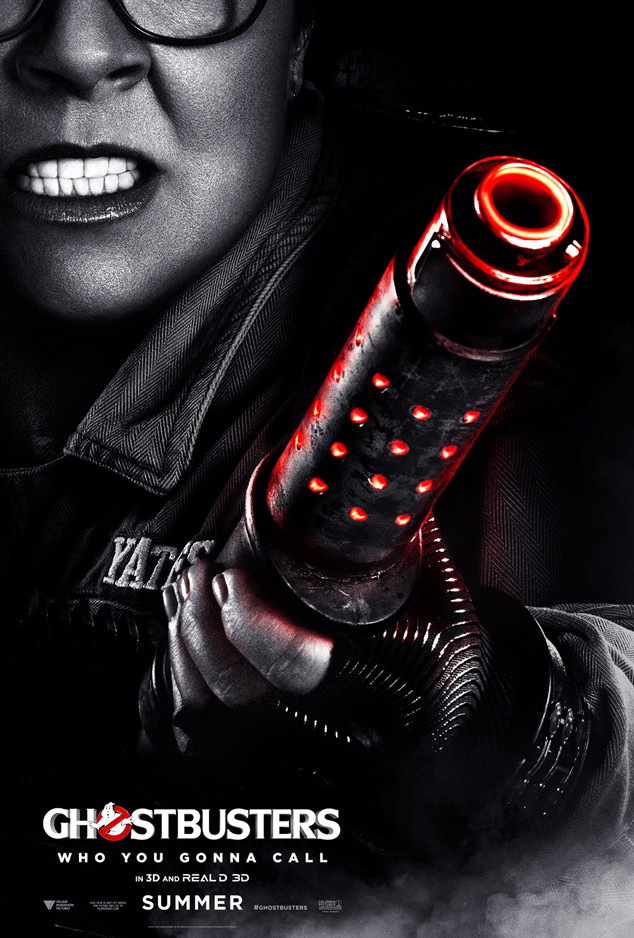 Sony
Who you gonna call? Any one of these Ghostbusters stars looks more than ready to answer!
The highly anticipated all-female reboot released four new character posters Thursday, showing Melissa McCarthy, Kristen Wiig, Kate McKinnon and Leslie Jones suited up and ready for action.
McCarthy, 45, has her character's last name (Yates) stitched onto her jumpsuit. Ghostbusters director Paul Feig describes the role McCarthy plays to People as, "Abby Yates: Paranormal researcher, supernatural scientist, entity trapper."
Wiig, 42, looks equally badass on her poster. She plays Erin Gilbert, a character Feig describes to Entertainment Weekly as, "Particle physicist, academic firebrand, spectral warrior."