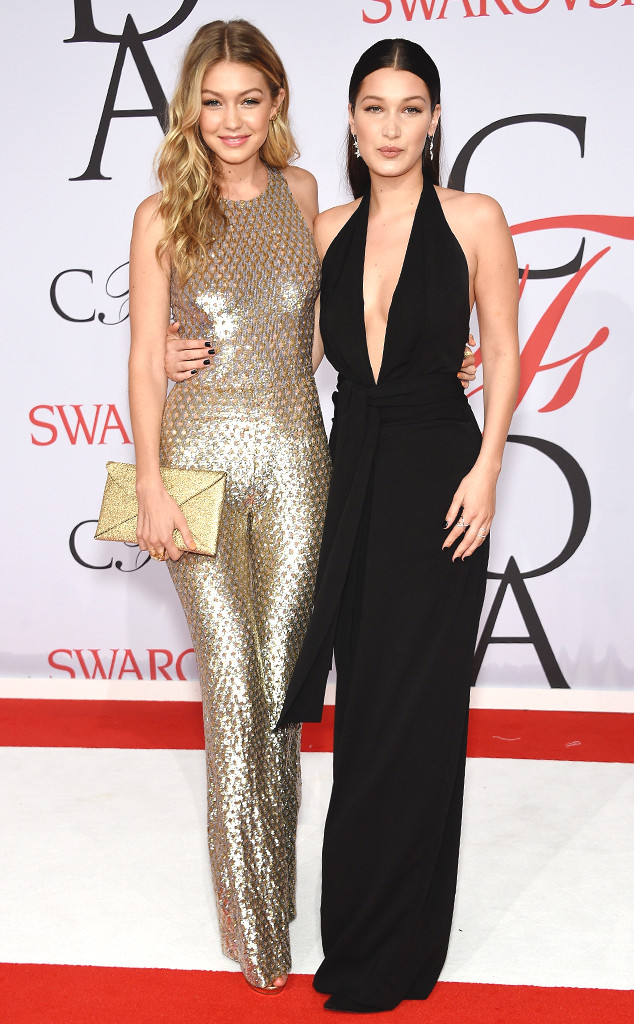 Dimitrios Kambouris/Getty Image
Many of us have been vehemently writing down our New Year's resolutions with strong plans of dieting to lose weight and finally fit in those skinny jeans we've been pressuring ourselves to get into throughout 2015 (and let's be honest: 2013 and 2014, too).
And then Gigi Hadid and Bella Hadid come along.
They say supermodels don't eat, but these two sexy sisters just threw that myth right out the window, taking to social media to reveal they not only eat, they feast—and we've never felt more empowered.
Seriously, according to Snapchat, over the last 24 hours Gigi and Bella consumed the following: