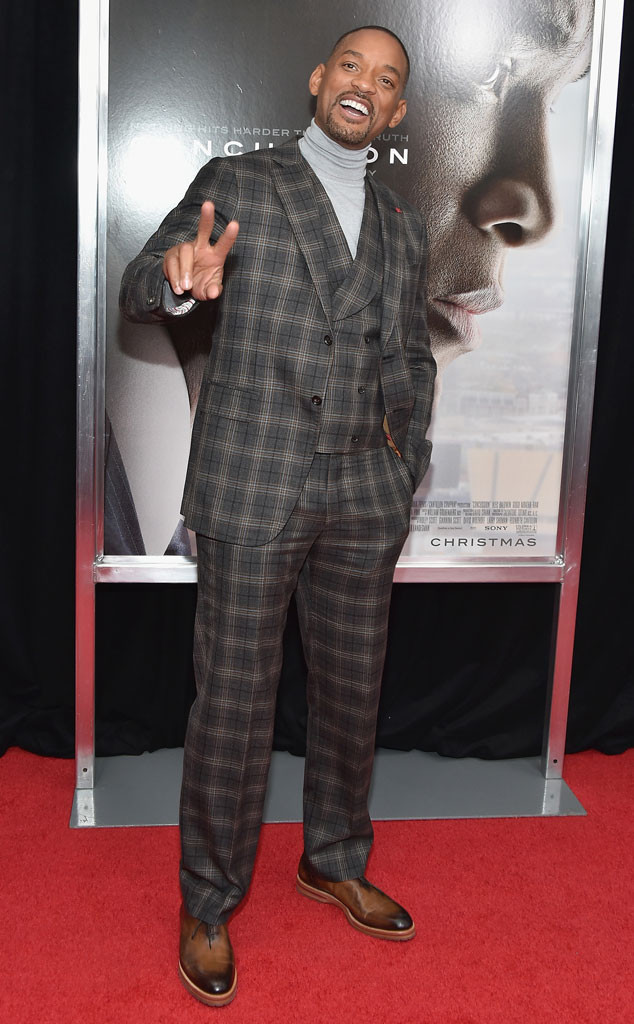 Mike Coppola/Getty Images
The male stars will again dare...to not bare.
Will Smith, Nick Jonas and Henry Cavill sported similar looks recently—all wore turtlenecks, a high-neck sweater that was super popular among Beatniks in the '50s and '60s, as well as in the late '80s and early '90s, and which comes back in style every once in a while when designers want to mess with us when designers feel nostalgic. It appears to be a trend for fall 2015.
Smith, 47, wore a light gray one under a darker gray plaid suit at the premiere of Concussion in New York on Wednesday.
Cavill, 32, wore what appeared to be a medium gray or light purple turtleneck under a tan wool double-breasted jacket in London, also on Wednesday.