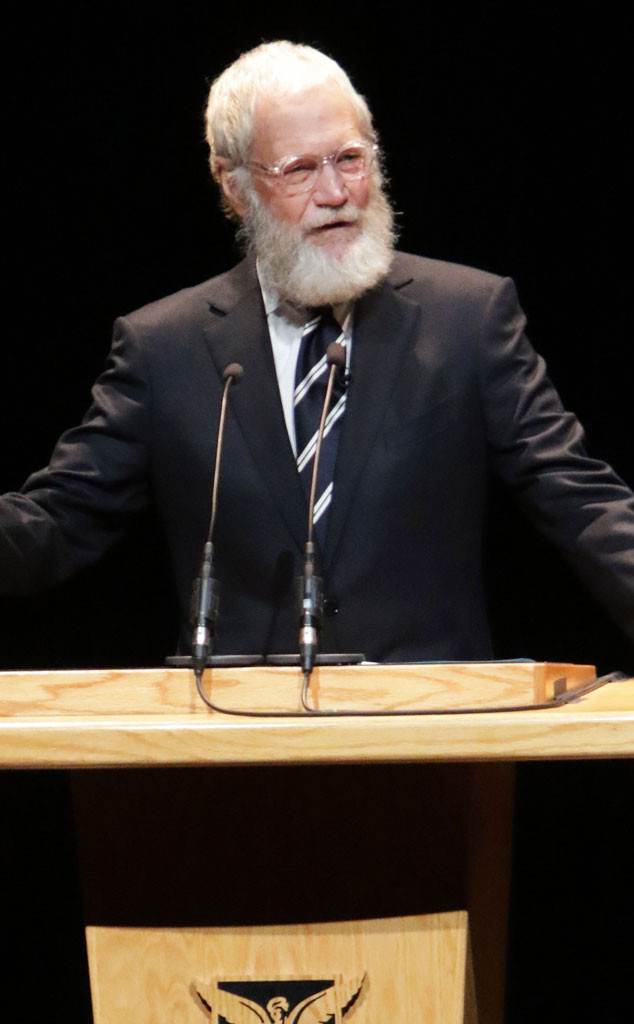 Ron Hoskins/Getty Images
David Letterman has moved on from The Late Show in every way.
Now that Stephen Colbert has taken over as host for the famous late-night show, Letterman is focusing on enjoying his retirement by spending time with family and letting his facial hair grow out into an epically long beard. Many have joked that the former host is slowly transitioning into Santa Claus, but Letterman is now acknowledging the bizarreness of his new look in an interview with Whitefish Review.
"You know what? I used to say, every day, 'I am so sick and tired of shaving.' I had to shave every day, every day, for 33 years. And even before that when I was working on local TV. And I just thought, the first thing I will do when I am not on TV is stop shaving. And everybody hates it. My wife hates it. My son hates it," he explains. "But it's interesting. I've kind of developed a real creepy look with it that I'm sort of enjoying."