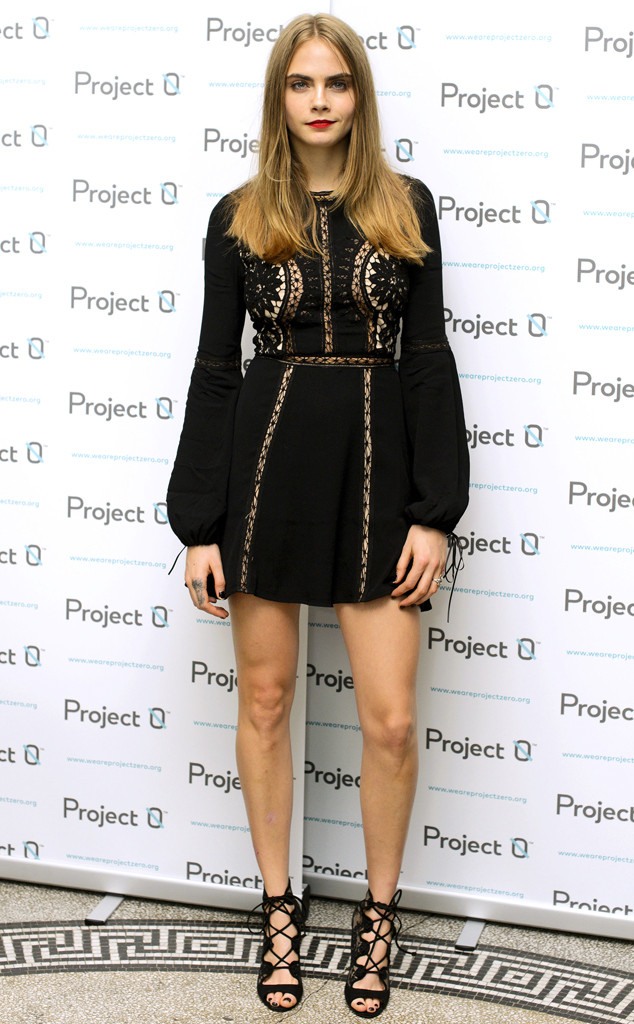 Jonathan Hordle/REX Shutterstock
It's not a secret that Cara Delevingne has little patience for the paparazzi.
And her return to the U.K. has not changed that one bit.
The Paper Towns star seemed to enjoy herself at the Project-0 Wave Makers Marine Conservation concert in London tonight, but it sounds as though a photographer put a damper on the festivities as the evening progressed.
"If a picture tomorrow comes out soon of my ass.... I sincerely apologise!" the British stunner tweeted Wednesday night. "Some disgusting so-called 'human' with a camera tried to take a picture up my skirt... 'Welcome home,'" she added mockingly, punctuating the sentiment with a Union Jack emoji.