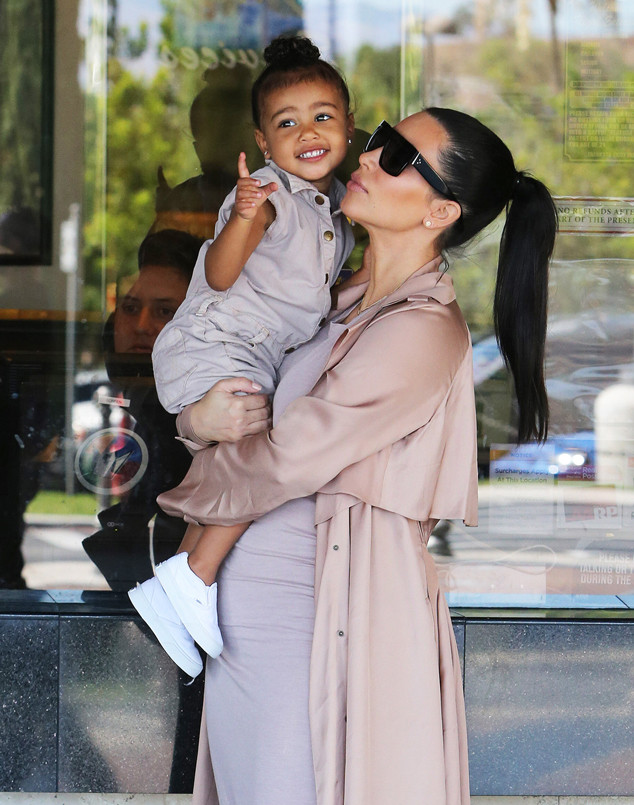 Dunkin D/WCP/FAMEFLYNET PICTURES - This photo was posted on parent's social media in accordance with E!'s No Kids Policy
Kim Kardashian has a lot to be joyful over this holiday season!
Not only will she be celebrating with Kanye West and two kiddos this year, but she's also excited to be ringing in the holidays at Kris Jenner's house—especially now that little North West finally grasps the concept of Christmas.
While the 35-year-old has admitted many times that it's not always easy living with her mom as she waits for renovations on her new house, she can't help but love being home for the holidays. In fact, Kim took to her blog to gush about Kris' superb Christmas decorating skills.