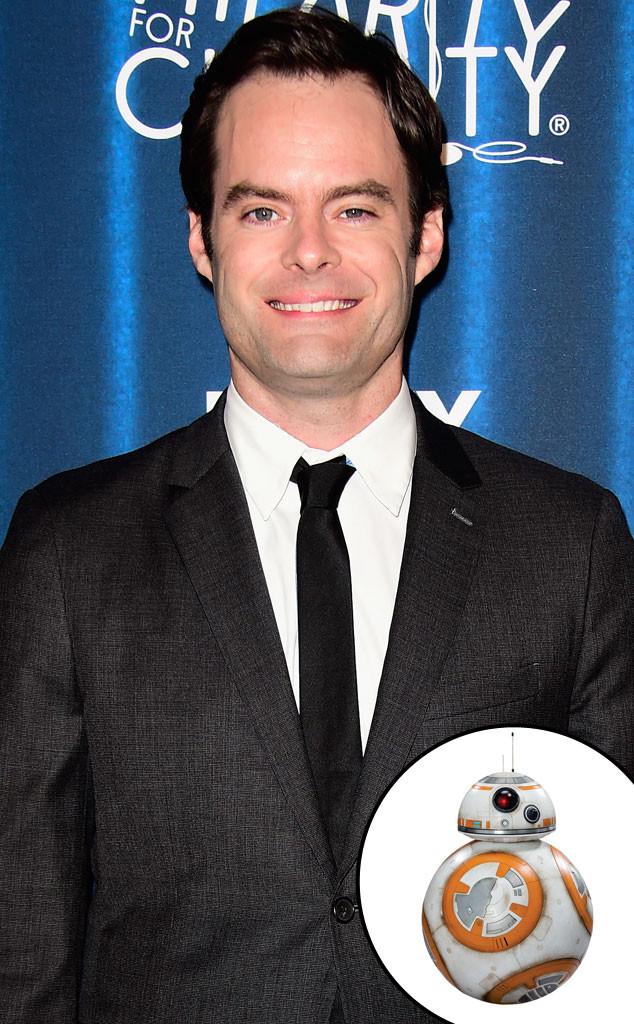 Frazer Harrison/Getty Images; LucasFilms
How's this for a surprise Star Wars: The Force Awakens credit?
Both Bill Hader and House of Lies and Parks and Recreation actor Ben Schwartz are credited in the movie as "BB-8 Vocal Consultant." That's right, they helped create the voice of the new, cute droid, who is introduced in J.J. Abrams' anticipated sequel, which hits theaters on Friday, Dec. 18.
"J.J. f--king around with this sound effects app on his iPad that was attached to a talk box operated by me," Hader told HitFix in comments posted on Tuesday. "It looked ridiculous but it made BB-8's voice. At first I tried doing a voice, but we all agreed it sounded too human."
Hader had also done voiceover work for Abrams' 2013 movie Star Trek Into Darkness, in which he provided the voice of the computer of the USS Vengeance starship, as well as his 2010 film Scott Pilgrim vs. the World. Hader has also portrayed several roles on South Park.