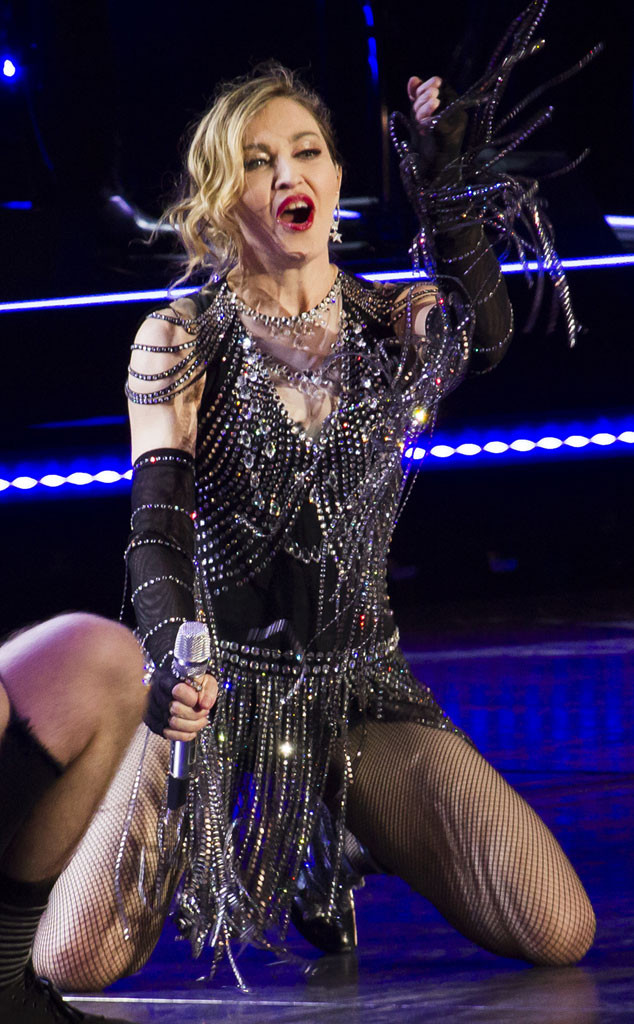 PacificCoastNews
Being late habitually is downright rude, but every so often tardiness is simply inevitable.
Just ask Madonna, who assured angered, booing fans that Thursday's Rebel Heart concert in Manchester, England, only got off to a late start due to extreme technical difficulties!
In a YouTube video highlighted by Billboard, the Material Girl thanks her unhappy fans for waiting (this clip has since been removed by its uploader). "I don't like to by late, by the way," she says, "and all you bitches who keep complaining about it can shut the f--k up. I'm not back there eating chocolates and filing my nails and getting my extensions done."